The Eliquid Boutique: Best Vape Shop in Lancaster UK
For the vaping community in Lancaster UK, The Eliquid Boutique is here to bring you the latest vape mods, e-cigarette kits, tanks, coils, e-liquids and shortfill e-liquids for your ultimate vaping experience. Our products are handpicked for the most reputed vape brands like Aspire, Innokin, Vaporesso, SMOK, Gourmet, Dr. Frost, and more. All our products are updated weekly to make sure you keep up with the new innovations and advancements on the devices and e-liquids. Unlike buying at the local brick and mortar vape shop which has limited supplies and high overhead, The Eliquid Boutique guarantees you a wider variety of vapes at highly discounted rates. No more long queues and hassles in vaping, order your vaping essentials here at the comfort of your home. Our team will discretely package and deliver to your doorstep. If you order products over $50, we deliver you for free! Whether you are a beginner or a seasoned vaper, you will love The Eliquid Boutique product range. It is designed to be your one-stop-shop in vaping.
For vaping beginners, you might find things a little exciting and challenging. Don't panic. The basics of vaping zero into three components. These include the battery, atomizer and e-liquid. The e-liquid (e-juice as it is sometimes referred) is the vaped material. The battery provides power for your vaping device and the atomizer heats the e-liquid to produce the inhalable vapour. Each one of these components is essential to your vaping experience. If chosen wrong, you will definitely have a rough time.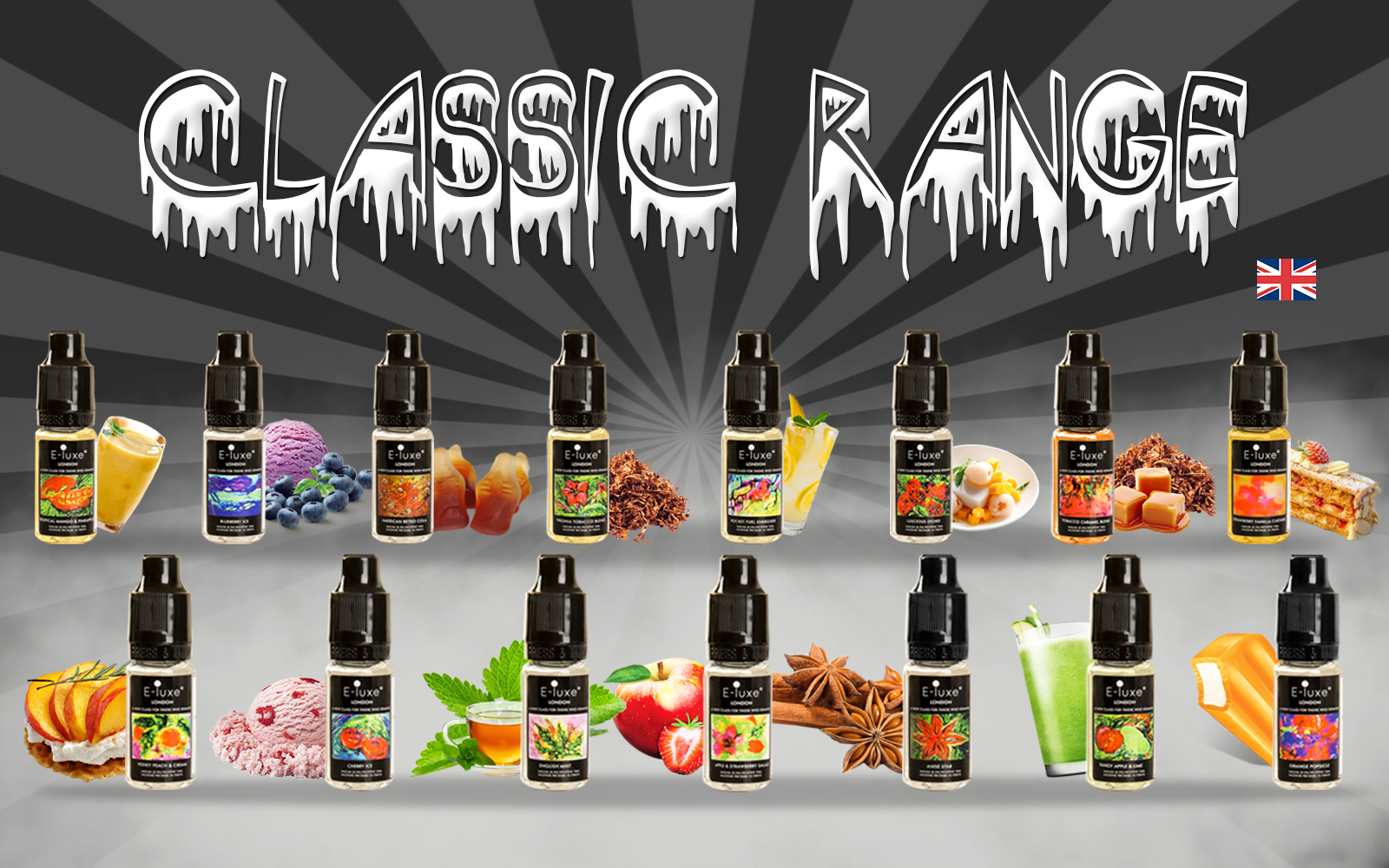 Choose from the Best Vape Range!
E-Cigarettes Starter Kits
Our e-cigarettes starter kits range comes pre-installed with batteries, refillable cartridges and atomizers making them the most beginner friendly devices in the market. They come in different styles and consist of a fixed voltage, sub-ohm tanks, variable voltage and variable temperatures. They are designed for mouth-to-lungs vaping or direct-to-lung vaping, the style depends on your preference. Some are capable of producing large clouds and flavours. All these versatilities make our e-cigarette starter kits very popular among beginners as well as seasoned vapers.
Vape Mods
Vape mods are advanced e-cigarettes that produce humongous clouds and vapour making them perfect for couldchasers. Often, different mods will have longer-lasting batteries, stronger heating mechanisms and larger tank capacities. If used moderately, a fully charged and filled tank will comfortably give you an all-day vaping experience. Most mods have temperature control allowing you to produce hot or cold clouds. The downside is that mods are complicated to use. Make sure to study your device and read the user manual before using your new mod. Improper use can cause the coils to burn or explode the battery. If you are not sure which mod to choose or how to use it, don't hesitate to contact our exceptional customer support desk here at The Eliquid Boutique.
Vape Coils
Vape coils are electronic devices that heat up the e-liquid to produce vapour. They come in different styles including built-in, disposable and detachable depending on the device you choose. Different coils have different heat resistance with some consuming more power than others. Those with lower heat resistance are best for large cloud production but consume more power. Read your user manual to know which coils work with your device and browse through The Eliquid Boutique to find a match.
Vape Tank
The tank is the device that holds the e-liquid. It is attached to the battery and the coil to make a complete vaporiser. Vape tanks come in different volumes and designs including RDA, RTA and Sub-Ohm vaping tanks. The volume and ohm-capacity of the tank you choose significantly affect the cloud quantity and flavour. Some are designed to enhance flavours production. Others are for large clouds production. New advancements have combined both flavour and cloud production. You will find a wide range of premium vape tanks here at The Eliquid Boutique.
E-liquids and Nicotine Shots
Our range of e-liquids is inexhaustible. All our e-liquid supplies are carefully chosen for reputable vape brands including Dr.Frost, Gourment, The Dinner Lady among others who are 100% compliant with the TPD regulations. You will find e-liquids with nicotine, nicotine free e-liquids, shortfill-liquid, and nicotine shots in different flavours of your liking. By default, all e-liquids packaged in bottles above 10ml are nicotine free. However, most manufacturers now produce shortfill e-liquids which have a space to fill in 10ml nicotine shot. The EU TPD regulations capped the level of nicotine in all e-liquids to a maximum of 20%. But you are free to mix your preferred concentration.
We also have e-liquids with nicotine here at The Eliquid Boutique packages in 10ml bottles. High nicotine doses are recommended for transiting smokers to reduce nicotine withdrawal effects and provide the popular throat hit. The nicotine concentration will vary between brands. Browse through our site to find your preferred percentage. Be free to contact us if you are need assistance.
As a transiting smoker, you might realise you are not getting enough throat hits with e-cigarettes. It is important to acknowledge that e-cigarettes deliver nicotine slower as compared to traditional cigarettes. However, you can improve your experience by:
Increasing the nicotine strength of your e-liquid: E-cigarettes deliver nicotine much slower. Increasing the nicotine strength means that you get a more concentrated hit similar to a conventional cigarette.
Use a stronger device: Use a device with a powerful battery and a tank with variable wattage to produce larger clouds and flavours. Brands like SMOK, Innokin and Aspire have specific mods and tanks designed to produce powerful vaping experiences.
Vape Mouth-to-Lungs: Unlike conventional cigarettes where you take quick sharp drags. With vaping, you need to take slow long draws through your mouth and then draw it to the lungs. As the vapour goes down, you will notice an improve hit.
We are sure you will find all the essentials you need here. Happy Vaping!