The Eliquid Boutique: Best Vape Shop in Leicester UK
Welcome to The Eliquid Boutique, the newest and hottest vaping online store in Leicester, UK. We offer high quality vaping hardware and e-liquids and have created an assorted collection of the lasted e-cigarettes starter kits, vape mods, vape tanks, e-liquids, nicotine shots, and everything else you need to enjoy a hassle-free vaping experience. We both know vaping is no longer just about the flavour and nicotine hits. It has evolved to become an elegance lifestyle statement of health and wellbeing. Researcher and medics alike have embraced it gives you peace of mind and motivation to quit smoking (if a smoker). In the essence of your ultimate experience, The Eliquid Boutique has proudly partnered with reputable vape brands like Aspire, SMOK, Dinner Lady, Vaporesso and more to bring the highest- quality and safest vaping products in the market. If you know quality, you will appreciate the collection here. Browse through our website for up-to-date vaping hardware and e-liquids of your liking. We will be honoured to discretely package and deliver to your doorstep. Forget the long queues and limited supplies at the local vaping shop; buy all your vaping essentials here at The Eliquid Boutique. Free shipping on all orders over £50 😉! If for any case you need to return or exchange your order, The Eliquid Boutique offers a 30 days return policy on all orders. Our delight is when your vaping is ultimately blissful!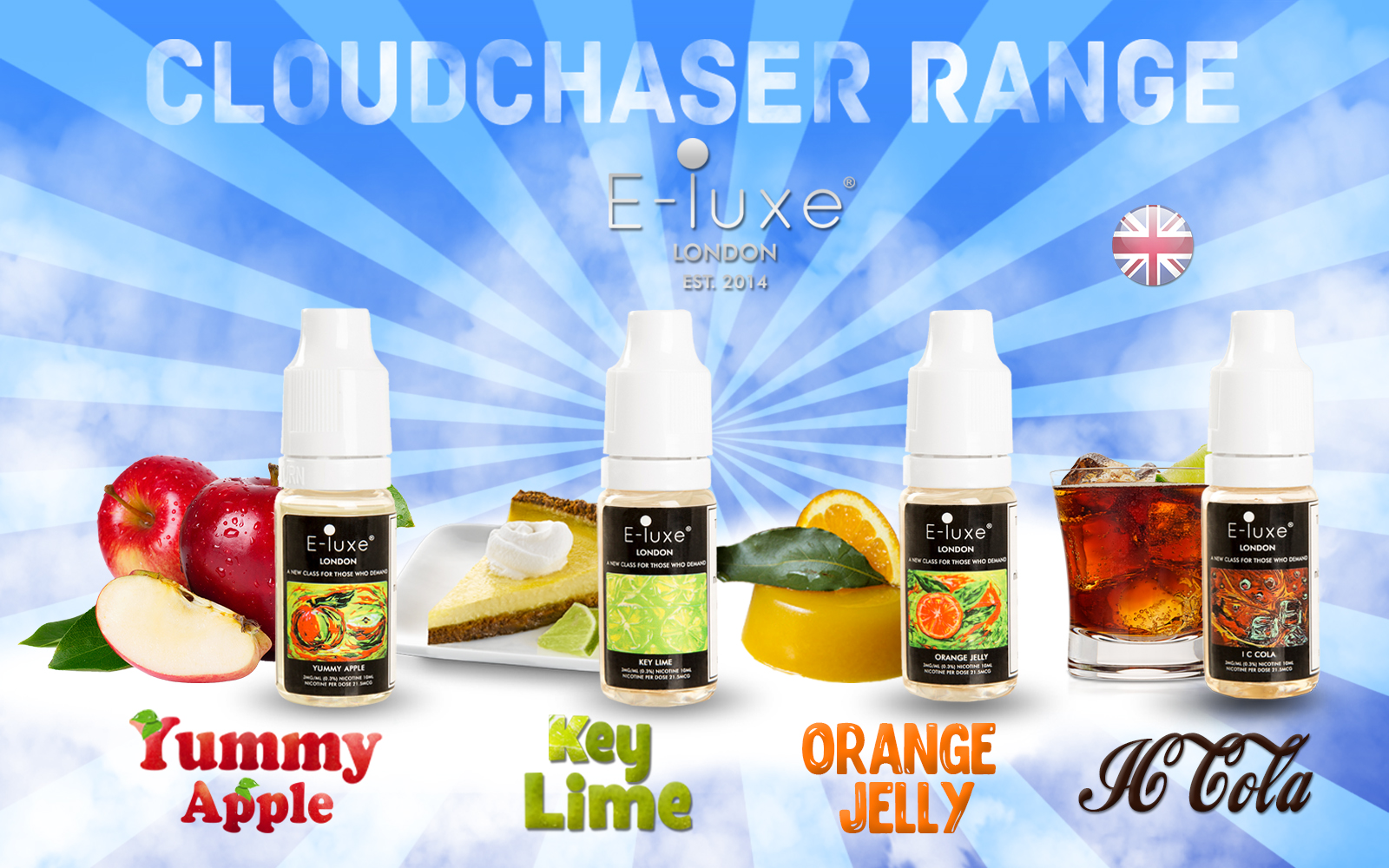 Choose from Best Vape Products In Leicester!
E-Liquids:
The Eliquid Boutique has an array of e-liquids, shortfill e-liquids, e-liquids-with-nicotine, and nicotine shots with different flavours. We have partnered with top-notch e-liquid produces including Dinner Lady, Dr.Frost, Nasty Juice, Hubb Global, Gourment, Acme Vape, Vampire Vape and many more to give you the best quality and safe e-liquids in UK. In respect to the TPD regulations, all e-liquids packaged in containers above 10ml are nicotine-free. But you can buy the shortfill e-liquids and add a nicotine shot. Most people find it more convenient and economical.
We also stock e-liquids with nicotine if you preferred pre-mixed e-liquids.
As a new vaper, you will have to try to different flavours until you find your all-time favourite. The Eliquid Boutique sure got you covered.
E-Cigarettes Starter Kits
E-Cigarettes Starter Kits are designed to be beginner friendly for you just taping into the vaping world. They come pre-installed with batteries, tanks, and coils. Most of these devices have variable airflows, temperature settings and top refilling mechanisms for an ultimate experience. Some feature a sample e-liquid to help you start-up. Be sure to read your user manual before firing the device, it is important that you use it correctly to preserve its lifespan and the quality of your vaping experience.
Vape Mods
Vape mods are more advanced models of the starter kits like pens. They are designed to produce larger clouds and flavours, making your vaping experience absolutely magical. They come in different styles and features from different manufacturers. Features such as powerful batteries, large tank capacity and temperature control are considered standard in most mods, although the functionalities and performance of different mods will vary greatly.
While they give quite a show, vape mods are not for beginners. Make sure to study your device and read the user manual before touching the firing button. If you are not sure about what you are doing, ask a friend or contact The Eliquid Boutique customer support desk.
Vape Tanks
The vape tank is the device that stores the e-liquid. They come in different volumes and styles including sub-ohm tanks, clearomizers and cartomizers. Sub-ohm tanks are designed to function with sub-ohm resistance coils, have larger capacity and variable and have larger adjustable airflows. They are designed to resist heat hence, ideal for creating large flavours and clouds without going through the hassle of building your own coils. Clearomizers have a clear glass or plastic that allow you to see the level of e-liquid in the vapouriser. They have replaceable coils and adjustable airflows which mean you are able to control the amount of flavour and cloud produced. The cartomizers mostly have a removable tip at the mouthpiece holding the wink and e-liquid. They can be disposable or refillable. Some tanks are multi-purpose designed to vape e-liquids, dry herb and CBD oils.
Vape Coils
The vape coils are the devices that heat the e-liquid to form inhalable vapour. They are made from different materials including kanthal, stainless steel, nickel, titanium among others. The coil power resistance determines the size of the cloud and flavour produced. High resistance coils consume lesser power meaning you can vape longer without needing to recharge the battery. Make sure to read your product manual to know which coils are compatible with your vaping device.
A Guide to E-liquids
As you go shopping, you will notice e-liquids come in different nicotine strengths. Take a look at the general guide below to know which e-liquids suit your needs:
0MG/ML: these are nicotine-free e-liquids. They are best suited for non-smokers and new vapers.
3MG/ML: This is the lowest level of nicotine you will find in the vaping market. They are best suited for light smokers transiting to vaping and smokers who are in their last stage to quitting nicotine.
6MG/ML: These are mostly recommended for regular smokers transiting to nicotine. They provide a similar amount of nicotine as conventional cigarettes hence, reduced nicotine withdrawal.
12MG/ML: These e-liquids are ideal for heavier smokers. They provide a stronger and harsher throat hit.
18MG/ML: This level is what is recommended for chain smokers struggling to satisfy nicotine craving and withdrawals. Note that the higher the nicotine concentration in your e-liquid, the lesser pronounced the flavour.