The Eliquid Boutique: Best Vape Shop in Lichfield UK
In a beautiful defined town like Lichfield, vaping can only be reckoned as a lifestyle. Beyond the flavoured clouds, there is glamour and sophistication of the colourful modern devices that come with it. There is the feeling of importance when the flavoured vapour clinging on your clothes gets the girls in the office turning. It is an experience you will definitely cherish.
To make sure you maintain your elegance, The Eliquid Boutique Lichfield UK, brings you a wide range of premium shortfill and nicotine e-liquids, vape mods, e-cigarette kits, and every vaping essential for an ultimate vaping experience. We have partnered with top-notch UK and USA vape brands like SMOK, Innokin, Vape Dinner Lady, Vaporesso and Aspire, supplying you their latest models. Vaping doesn't have to be hassling and expensive. Buy your vape products here at The Eliquid Boutique at discounted prices. We offer you free shipping on all orders over $50, saving your money even more. Our product portfolios are updated weekly to make sure you don't miss out on new models and flavours. Make your order now and we will be honoured to discretely package and deliver to your doorstep. Our simple mantra is to make sure the vaping community in Lichfield UK is well served!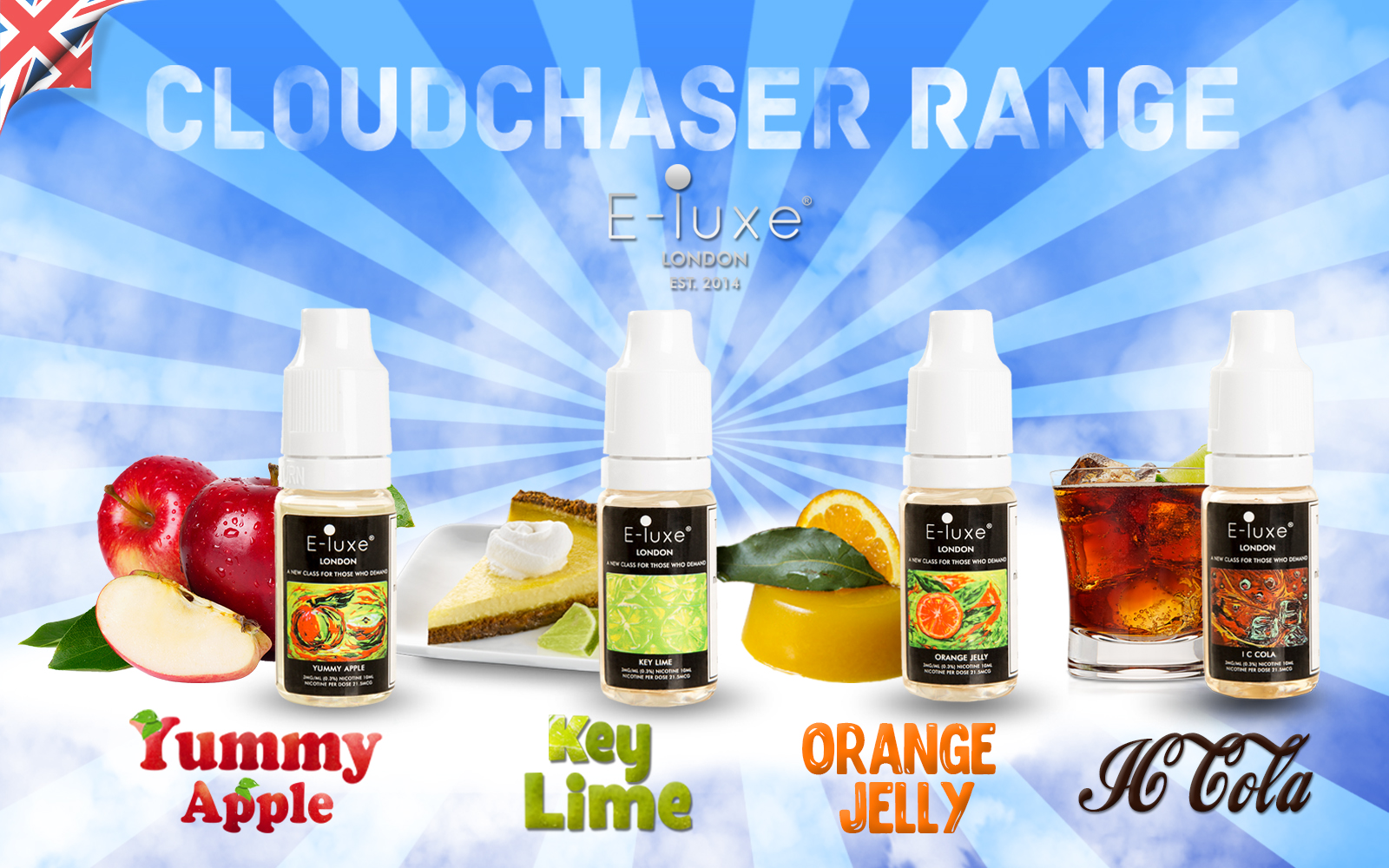 Choose from the Best
With hundreds of vape devices and e-liquids in the market today, knowing which mods, e-cigarettes, tanks and coils to choose can be daunting even for the most decisive people. This guide is to help you understand the different types of vaping hardware and materials you need for a successful vaping experience. You will also find all these products here.
E-Liquids:
Nicotine & Shortfill E-liquids
All e-liquids you will find in the market are produced from vegetable glycerin (VG), propylene glycol (PG) and flavourings. The ratio of VG and PG vary in various e-liquids giving them different viscosities. The Eliquid Boutique has e-liquids-with-nicotine, nicotine shots, shortfill and nicotine- free e-liquids. We have different flavours including fruity, dessert, tobacco and flavour-free e-liquids. You might need to try several flavours until you find your personal favourite.
For those with nicotine, the concentration varies ranging from 3MG, 6MG, 12MG and 18MG. Those with high nicotine levels are more suitable for chain and heavy smokers. It important to note that e-liquids with high nicotine do not produce pronounced flavour.
E-Cigarettes Starter Kits
Our E-Cigarettes starter kits come already installed with batteries, tanks and coils making them the most beginners friendly in the market. Some like the vape pens are small and discrete hence most preferred by vapers looking for discrete out-of-home vaping experience. Most of the starter devices have variable airflows making them customizable for mouth-to-lung or direct-to-lung draws. The new models also feature sub-ohm tanks, variable voltage and variable temperature although these vary depending on the manufacturer and style of the device.
Vape Mods
Vape mods are high performing e-cigarettes that produce larger volumes of vapour and flavour. They usually have longer-lasting powerful batteries; larger tank capacities and stronger heating mechanism which are consider standard features in mods. You will also find mods with additional features like temperature control, touchscreen displays, and Bluetooth compatibility. It is important to point out that vape mods can be complicated and risky especially if you are not sure of how to use the device properly. Be sure to read the user manual and study your device before vaping. If you are stuck, there is no shame in asking for help from a vaping friend. Or you can contact The Eliquid Boutique customer support desk and one of our experts will help you out.
Vape Tank
Vape tanks are the reservoirs that hold e-liquid. They come in different types including RDA, RTA, and Sub-Ohm all doing the same thing but with variants. Some produce large clouds and other produce more pronounced flavour. Some have multi-purpose compatibility and can be used to vape e-liquids, CBD oils or dry herbs. By law, all vape tanks have a maximum capacity of 2ml. They can be purchased together with your kit (if you go for an e-cigarette starter kit) or separately. We cannot tell you which tank is best for you. You will have to try different type until you find that one that hits your sweet spots.
Tip: a box mod is compatible with all vape tanks. You might want to think of it as your main housing.
Vape Coils
Vape coils are the electronic devices screwed on the tank. Their function is to heat- up the e-liquid into inhalable vapour. Coils like most other vaping hardware, come in different styles and heat resistance. Those with lower resistance (less than 1-ohms) produce larger clouds while those with higher resistance (more than 1-ohms) produce warmer clouds. The wick in the coils burns out quickly and needs constant changing to maintain the vapour taste and flavour. A burnt wick can make your whole experience totally unbearable.
Rules of Vaping Etiquette
While vaping is considered more pleasant and widely acceptable by most people than smoking, it is important that you exercise some etiquette in your indulgences. Don't be that guy who carelessly blows vapour on people's faces. It is irritating.
There are both written and unwritten rules that need observing:
If in a public place like a restaurant, theatres or bar be sure to ask for consent first before vaping.
Don't blow vapour on someone's face. Although the vapour is flavoured and might be pleasant to you, not everyone will enjoy it. Also, consider that some people have scents allergies and you might put their health at risk.
Don't vape in front of children or pets. The flavouring and nicotine in the e-liquids may be irritating to their sensitive lungs.
Don't 'stealth vape' in buses, trains, hotels or other vape-free zones. Wait till you are clear to vape or take advantage of the smoking zone if you must vape.
Be polite and explain to curious bystanders and non-vapers about vaping.
Happy Vaping!