The Eliquid Boutique: Best Vape Shop in Lincoln UK
Vaping is a practice associated with fun, adventure and class. It gives you a kind of freedom never availed to smokers before. You don't have to stand outside for minutes to lose the tobacco scent before going back to the office. You can blow your last puff at the door; the flavoured vapours on your clothes will be even more pleasuring than your cologne. Stamp your sense of class and sophistication with premium vape hardware and e-liquids in Lincoln UK. Browse through The Eliquid Boutique for a wide range of e-cigarette kits, vape mods, vape tanks, vape coils and every vaping essential you need for an ultimate vaping experience. Our vape products are carefully selected from premium UK and USA vape brands including SMOK, Aspire, Innokin, Vape Dinner Lady, Vaporesso and more to make sure we offer you only the best. The Eliquid Boutique strives to cater for all vapers including beginners, transiting smokers and seasoned pros. Our entire product portfolio is updated weekly and has a five-star rating for quality and delivery. Gone are the days you had to drive across town looking for your desired vape products in limited brick and mortar vape shops. Take a spin through The Eliquid Boutique for all your vaping essentials and we will be delighted to discretely package and deliver to your doorstep. You also get to enjoy free shipping on all orders over £50. Our desire is to make vaping in Lincoln as hassle-free as possible. For you deserve the best!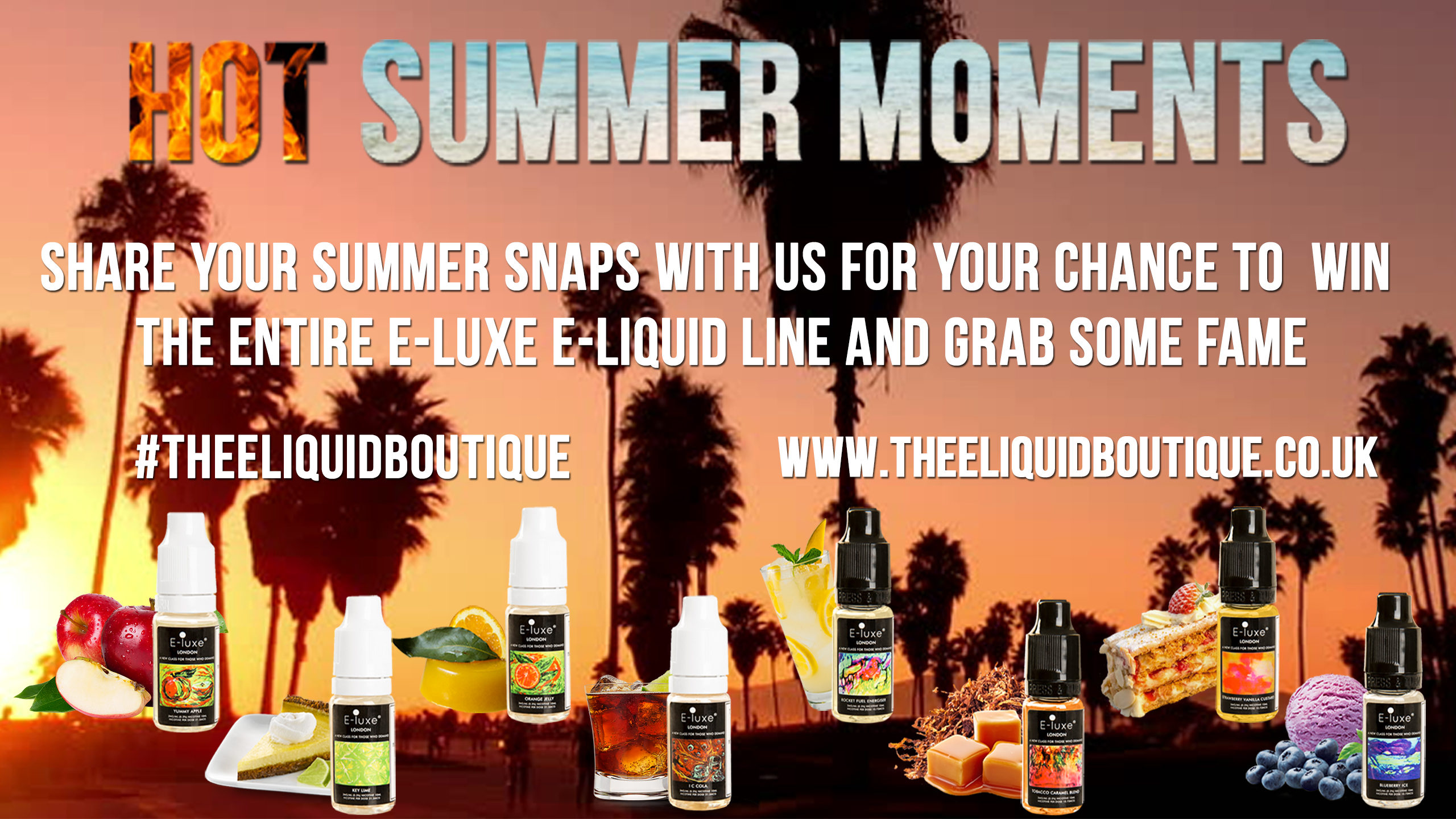 Choose High-quality Vape Hardware and E-liquids
Vaping is a game of innovative exoticism. Every day, brands are stretching their limits to bring you better and exotic devices for your ultimate experience. You need a partner that keeps you up-to-date with the latest vape hardware and e-liquids in the market. The Eliquid Boutique in Lincoln UK got you covered. Choose the best:
E-Cigarettes Starter Kits
As the name suggests, these are the most basic and beginner-friendly vaping devices in the market. They mostly come as vape pens although some manufacturers have made easy to operate hand mods for beginners. Often, they come ready installed with batteries, tanks and coils. Some have extra stock coil supplies and a sample e-liquid to get you started. Most of these devices feature sub-ohm tanks, variable voltage and variable temperature and can be adjusted for mouth-to-lung or direct-to-lung draws. Although these features will vary among different manufacturers and device designs. While it might look straightforward, be sure to read your user manual and study your device before hitting the fire button.
Vape Mods
Vape mods are modified e-cigarettes that produce larger clouds and flavours for an enhanced vaping experience. They come in different shapes, styles and sizes including sub-ohm mods, box mods and temperature control mods each giving you a unique edge in your experience. Features like longer-lasting batteries, multi-tank compatibilities and stronger heating mechanisms are considered standard. But different manufacturers will have additional features like Bluetooth compatibility, touchscreen displays, battery status icon and more. Contemplate on your vaping needs and read the product descriptions to pick your perfect device. Brands like SMOK, Innokin, Aspire and Vaporesso will never disappoint. But don't go for mods if you are a beginner. These devices can be complicated to operate and extremely powerful. Mods also can also be risky; improper use can cause the battery to explode or shot your coils. Read your user manual, study your mod and consult if you need to before using the device to preserve its lifespan and your safety.
Vape Tank
The vape tank is the device that stores the e-liquid. They come in different types including RDA, RTA, and Sub-Ohm. Most mods will be compatible with different types of tank, but read your user manual to be sure before you purchase. Some manufacturers have designed multi-purpose tanks that can be used for different kinds of vaping materials including e-liquids, dry herbs and CBD oils.
Vape Coils
Vape coils are the devices that heat the e-liquid to produce vapour. Coils have either low heat resistance or high heat resistance. Those with lower resistance produce larger clouds while those with higher resistance produce warmer clouds with a more pronounced flavour. Most stock coils are detachable as they must be replaced regularly. The wick tends to burn out quickly which will affect your vapour taste and smell. Change them at least weekly to maintain the vapour purity and flavour.
Nicotine & Shortfill E-liquids
The Eliquid Boutique has a wide range of premium e-liquids- with nicotine, nicotine- free e-liquids, shortfill e-liquids and nicotine shots for your preferences. In the UK, all e-liquids packed in bottles above 10ml are nicotine-free. But you can buy shortfill e-liquids which are designed with an extra space to add nicotine shots. Most people find it more convenient and cheaper to buying shortfill e-liquids and mix up with nicotine shots to create their desired nicotine concentration. Choose from a wide assortment of fruity and dessert flavours like strawberry, bubble-gum, chocolate, mint, melon, vanilla and more. As a beginner, you might need to try out different flavours until you find your all-day favourites.
We also have premixed e-liquids with nicotine packaged in 10ml bottles. Choose from different nicotine concentrations ranging from 3mg, 6mg, 12mg and 18mg depending on what hits your ultimate high. If you are transiting as a chain or heavy smoker, start with high nicotine levels and work your way down. This will reduce your nicotine withdrawal ensuring a smooth quitting process.
Hit your ultimate vaping highs with The Eliquid Boutique. Our ultimate goal is to ensure the vaping community in Lincoln UK have access to the latest premium vaping shortfill and nicotine e-liquids, vape mods, e-cigs and every vaping essentials hassle-free. Browse through our website and make your orders. If you need assistance regarding our products or vaping in general, be free to contact our customer care desk. We will be a delight to help!