The Eliquid Boutique: Best Vape Shop in London UK
Living in London UK, you are at the heart of where things happen. Here, vaping is commonplace. But in such as a vast city with hundreds of vape shops, it is difficult to tire apart from the genuine ones from crooks. And faced with high overheads, most of the hardware and e-liquids you will find in brick and mortar shops are insanely expensive. Forget the hassle; visit The Eliquid Boutique for the latest high-quality vape products in London. We have an array of the best e-cigarettes kits, mods, e-liquids, nicotine shots, vape tanks and all other vaping essentials you need to achieve your ultimate vaping experience. We have sought out and partnered with the most reputable vape brands like Aspire, SMOK, Dinner Lady, Vaporesso and more to make sure every product we deliver is superb. All our product ranges are updated weekly to accommodate the latest products in town. Browse through The Eliquid Boutique to choose from the latest most inclusive collection in London. We offer discreet packaging and shipping services to your desired destination. Up and above lower prices, we offer you free shipping on all orders over £50. London is an expensive city, but your vaping doesn't have to add to your bills. It should be as hassle-free an experience as possible.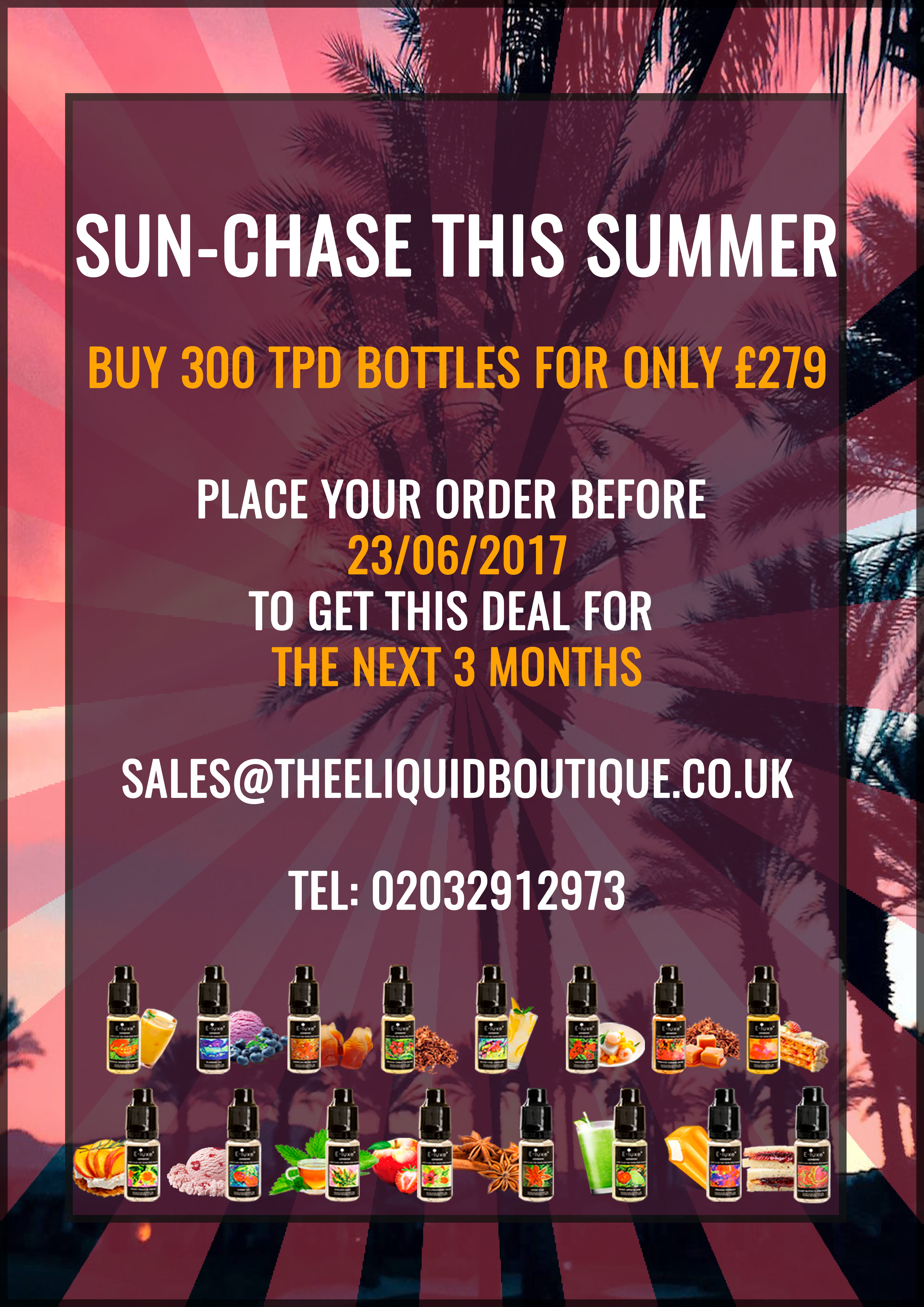 Simply the Best:
Whether a beginner or a seasoned pro, The Eliquid Boutique got you covered. For those who have been vaped for some time and know your vaping needs, feel free to skip this guide and choose your essentials here. For new vapers, you might want to read on to understand the different vaping devices and materials for an informed purchase.
Vaping Essentials
Electronic Cigarettes Starter Kits
These are the most beginner friendly devices in the market. They are popularly used as nicotine replacement therapy tools to help smokers transition to vaping as the offer the best month-to-lung draws simulating a conventional cigarette. E-cig starter kits come fully installed with charged batteries, tanks and coils. All you need to do is add the e-liquid and you are ready to go. Some devices like vape pens have adjustable airflows which allow you to switch between mouth-to-lungs and direct-to-mouth vaping. But make sure to read the sure manual before using your device.
Vape Mods
Vape mods are advanced e-cigarettes more suitable for advanced vapers. They come in different designs including box mods, sub-ohm mods, and temperature control mods. Some also have batteries that last longer, other provide more powerful heating capacity while others have larger tanks which hold more e-liquid. Examine your vaping needs and choose a vape mod that best serves you. If you are switching from vape pens to mods, make sure to study your device before use for an ultimate vaping experience.
Vape Coils
Vape coils are the devices that heat up the e-liquid to produce vapour. They come in different styles and heat resistance with some operating above 1 ohm and other with less than 1 ohm. Coils with lower heat resistance produce more vapour ultimately influences your vaping experience.
Vape Tank
The vape tank contains the e-liquid in the vaporiser. They vary in capacity and designed including sub-ohm tanks, RDA and RTA. Sub-ohm tanks work with sub-ohm coils making them the most ideal for people chasing cloud. RDA (Rebuildable Drip Atomisers) and RTA (Rebuildable Tank Atomizer) require you to build and wick your own coils. These are more popular with experienced vapers who take vaping as an art. In addition, you will find most tanks referred to as clearomizers. These are just normal tanks that are made of clear glass or plastic allowing you to see the level of e-liquid in the vaporiser.
E-Liquids
Our range of e-liquids comes as either nicotine-free or with-nicotine. In respect to the EU TPD regulations, all e-liquids packaged in bottles with a capacity than 10ml are by nicotine-free. But most manufacturers are now providing shortfill e-liquids which have an empty space which you can fill up with nicotine shots.
You will have to buy the shortfill and nicotine shots separately and mix them up to create an e-liquid with nicotine. Most people find it more convenient and economical as you can buy in bulk. This also allows you to personalise your vaping experience.
For those of you, who prefer pre-mixed e-liquids with nicotine, browse through our website to choose your desired nicotine level and flavours.
Vaping Etiquette in Public
London is a big busy city. Whether you are at work, shopping or simply enjoying coffee, you are surrounded by people. As a vaper, you may be tempted to take a few puffs. But is that okay? What are the basic vaping etiquette rules you should not break in public?
Don't vape in indoor public spaces
These include lifts, waiting rooms, restaurants, cinemas and any other spaces which are closed. Most of these places have a non-vaping policy and it is considered inappropriate to expose non-vapers to clouds involuntarily.
Don't vape in the office
If you have to vape at work, it is best if you do it outside at the smoking zone, though this is purely dependent on your office politics. Some offices allow indoor vaping while others don't. If you are not sure about the rules, do ask your boss and colleagues if you can vape inside.
Don't vape on the tube
Most bus and train companies in London have a non-vaping policy inside the station, on the waiting bay and on-board.
Don't stealth vape
With all the vaping restrictions in the city, it is very tempting to stealth vape. But don't. You might think it's completely discreet only to be embarrassingly 'outed' for vaping in a vape-free zone. It's best to wait until you find a smoking zone or any other place that you can vape openly and in peace. Hiding makes the vaping experience feel so illegal, where that should not be the case.
Despite the fact that vaping is widely acceptable in London, there are still more non-vapers that there are vapers. It is therefore irresponsible and disrespectful to them if we were to walk around blowing scented vapour on their faces. Think about the scents in your e-liquid as cologne. While you might love it and want to wear a high concentration, it might cause some people respiratory allergies or others may simply not like it. Putting them in such an inconvenience is improper.
Attention to All Vape Shops in London!
If you are a vape shop operating in London, and would like to carry some of the best e-liquid brands from the USA, we recommend that you get in touch with our partner Vape Wholesale Supply (based in Nevada, Las Vegas!).