The Eliqiud Boutique: Best Vape Shop in Manchester UK
Manchester is a powerhouse of beauty and elegance. Adored with elaborate gardens and wide balconies, vaping here is simply heavenly. The buzzing nectar birds with their colours gracing your garden as you blow the flavoured vapours smoothly in the air. You make several O-rings and watch as they are lifted and drifted away to the unknown. The sweet hits of nicotine and flavour soothing your brain to ultimate relaxation. It is ultimately peaceful. You have imagined these moments, but unless you have the right gears, you know vaping can be messy and daunting. With the essence of your delight, The Eliquid Boutique Manchester brings you the best of the best e-cigs, vape mods, tanks, coils e-liquids, shortfill and nicotine e-liquids, nicotine shots and everything else you need to make your moments heavenly.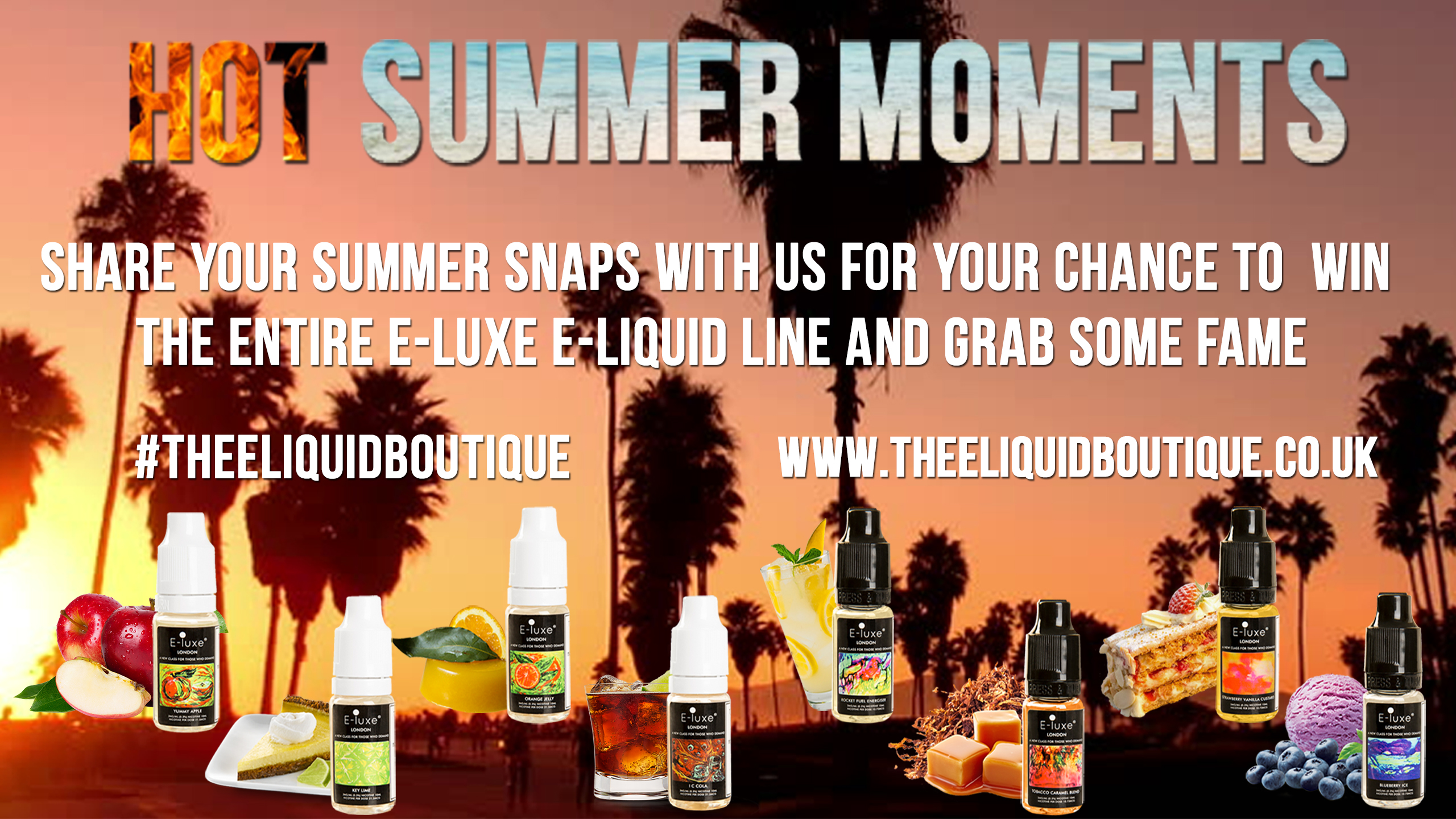 Choose From the Best in Manchester!
For beginners, vaping can be intimidating. There are hundreds of vaping devices and materials to choose from with each brand pushing their own as the best. Unless you have an idea of what you are looking for, the whole experience can be overwhelming. We have tried to guide you through the different vaping essentials and brands that have delivered their quality and performance promise:
Let's start with the vaping hardware,
Vape Pens and E-Cigarette Starter Kits
Our e-cigarettes starter kits come complete with charged batteries, tanks and coils. Most have adjustable airflows enabling you to switch between mouth-to-lung and direct-to-lung inhalations. Depending on the manufacturers, some have advanced features like sub-ohm tanks, variable voltage and variable temperature control. If you are a moderate vaper, the battery capacity can be enough for all-day vaping. The advantage of our e-cig starter kits is that they are easy to use making them the most beginner-friendly devices in the market. They are also small and discrete making them perfect for all vapers looking for a light travel or out-of-home vaping device.
Vape Mods
Vape mods are more advanced e-cigs designed to produce large clouds and significantly enhance your ultimate experience. Most mods are compatible with almost all types of vape tanks, allowing you to fully customise your vapour and flavour production. All Mods regardless of the manufacturer are characterised by powerful batteries, stronger heating mechanisms, temperature setting and LED powered settings displays. Other features such as Bluetooth compatibility, touchscreen displays, colour-changing displays, and more are unique to different manufacturers.
Vape Tanks/Clearomizers
The tank is the device that stores your e-liquid. Vape tanks come in different designs and styles including sub tanks, Clearomizers, Rebuildable Tank Atomizer (RTA) and Rebuildable Dripper Atomizers (RDA). They are usually joined together with a coil (the device that heats up the e-liquid) and wick. Although the main function of the tank is to hold the e-liquid, some variables do influence your vaping experience.
Types of Tanks
Clearomizers:
These are tanks that have a clear glass or plastic housing allowing you to see the e-liquid in the tank. They are usually smaller with most having a capacity of 1.8ml and are common in small vaping devices like pens
Sub-Ohm Tanks:
Sub-ohm tanks work with a coil resistance of less than 1 0hm. Most have a bottom 520 bass connector with a capacity of 2ml and are commonly used on box mods and tube mechanical mods. Often, sub-ohm tanks have variable airflow allowing you to customise draws. The filling mechanism may be fitted at the top, bottom or on the side. They are popular for their ability to produce gigantic clouds.
Rebuildable Tank Atomizers (RTA):
RTA tanks require you to personally build and wick the coil. They are most popular with experienced vapers and cloud chasers as they have improved cloud and flavour production.
Rebuildable Dripper Atomizers (RDA):
RDA tanks don't have a holding reservoir. Instead, you drip e-liquid manually on the wick as you vape. Most experienced vapers prefer them for their large clouds and flavour. They are also compatible with different coil types, wires and wick materials allowing you to fully customise your setup. But unless you take vaping as an art, you will find them daunting.
On all the above hardware, these brands will serve you right:
Now that you understand the vaping devices you need to start vaping, let's look at the materials:
E-liquids
Nicotine and Shortfill E-liquids
The e-liquid is the juice you add to the tank and heat up to produce vapour. They are made from vegetable glycerin (VG), propylene glycol (PG) and food-grade flavouring. The ratio of VG to PG determines the thickness and flavour of the vapour produced. Those with high levels of VG produce thicker clouds while those with high levels of PG produce a more pronounced flavour. All E-liquids come with nicotine or nicotine free. According to the EU TPD regulations, all e-liquids packaged in bottles larger than 10ml must be nicotine free. But manufacturers are now packaging them as shortfill e-liquids which are bottles that allow a space to fill nicotine shots. This allows you to mix up your e-liquid with nicotine to your desired concentration.
You can also buy premixed e-liquids with nicotine here. Choose your favourite e-liquid from a wide range of premium flavoured and non-flavoured shortfill e-liquids with nicotine, shortfill e-liquid, nicotine-free e-liquid and nicotine shots here at The Eliquid Boutique.
Make vaping a superb experience with premium hardware and e-liquids from The Eliquid Boutique Manchester UK. Choose from reputable vape brands like Aspire, Vaporesso, SMOK, Innokin, Dinner Lady and more for an ultimate vaping experience. Our products are updated weekly to make sure we deliver you the latest innovations in the market. Vaping is a lifestyle statement of class and elegance. Draw from the best e-liquids, shortfill e-liquids, nicotine shots, e-cigarette starter kits, vape mods, vape tanks, coils in Manchester. It doesn't have to be hassling and out-of-budget. Buy all your vaping essential here at The Eliquid Boutique at highly discounted prices. Browse through our website to order your favourite devices and e-liquid. Our customer care team will be delighted to discretely package and deliver to your doorstep. Save more by bulk purchasing. The Eliquid Boutique offers free shipping on all orders over £50 in Manchester UK. We also extend a 30-day return policy on all orders in case you need to return or exchange your order. If you have any questions or need assistance about our products, shipping and return policy, please be free to contact our customer support desk. We are here to make your vaping awesomely enjoyable!