The Eliquid Boutique: Best Vape Shop in Norwich, UK
As a vaper in Norwich UK, you know the quality of your vaping hardware and materials ultimate influence your vaping experience. Vape with the most outstanding collections of nicotine & shortfill e-liquid, e-cigarette kits, vape mods, vape tanks, vape coils and more from here at The Eliquid Boutique. All our products are carefully selected from reputable UK and USA vape brands like SMOK, Innokin, Vaporesso, and Aspire among others to deliver you only the best. You don't have to be subjected to limited supplies, high prices and queues at the local brick-and-mortar vape shop. Browse through our website for the latest 5 stars rated vaping devices and e-liquids. We believe that vaping should be convenient and enjoyable. Order our highly discounted vape products here. The Eliquid Boutique offers discreet services in billing, packaging and shipping. To make your vaping even pocket-friendlier, we offer you free shipping on all orders over £50.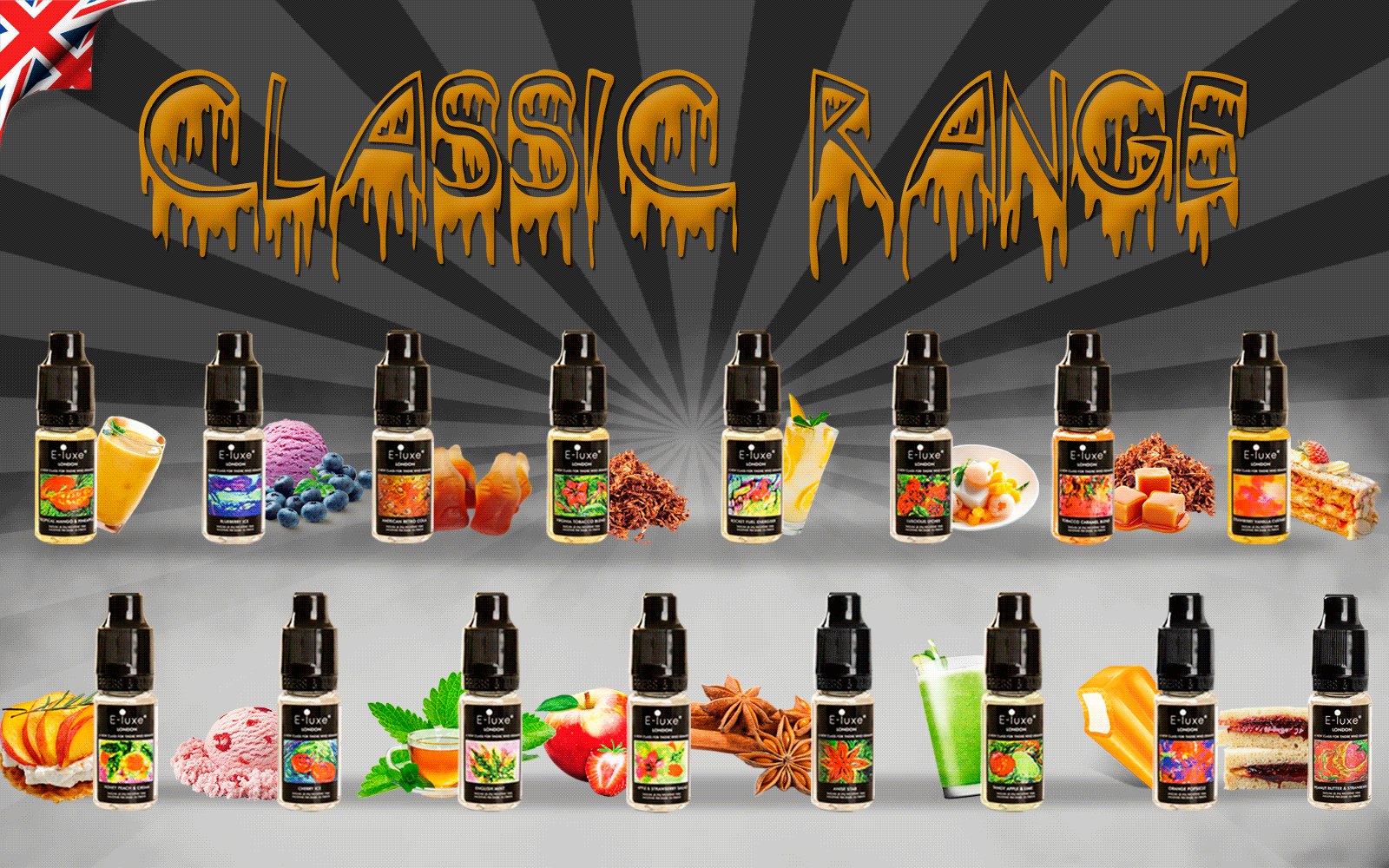 Choose Premium Vape Hardware and E-liquids in Norwich:
Nicotine & Shortfill E-liquids
The Eliquid Boutique has a wide range of e-liquids with nicotine e-liquids, shortfill e-liquids, nicotine-free e-liquids and nicotine shots from your favourite USA and UK brands. Choose from a variety of fruity and dessert flavours including strawberry, mint, melon, apple, orange, pineapple, chocolate, vanilla and more here at The Eliquid Boutique. Note that all e-liquids packaged in bottles above 10ml are by default nicotine-free. If you want large quantities, you can buy shortfill e-liquids and add nicotine shots to make an e-liquid-with-nicotine. The shortfill bottles are designed with different nicotine preferences which determine how much space is 'short filled'. For example, if you want 3mg/ml nicotine strength, the shortfill bottle suitable for this strength will be indicated 3mg/ml. If you are not sure how to mix up your shortfill and nicotine shots, please be free to contact our customer support desk.
We also have flavoured and non-flavoured nicotine e-liquids packages in 10ml bottles. The nicotine strength varies from 3mg, 6mg, 12mg and 18mg. If you are a chain or heavy smoker transiting to vaping, you need to start with high nicotine levels and work your way down to manage the nicotine withdrawals. But it is important to note that the high the nicotine level in the e-liquid, the less the flavoured produced.
Electronic Cigarettes Starter Kits
Our e-cig starter kits are the best for transiting smokers and new vapers. They come pre-installed with batteries, tanks and stock coils. You just add e-liquid. Most models now come with adjustable airflow allowing you to customise your draws between mouth-to-lung or direct-to-lung inhalations. As a smoker, mouth-to-lung provides a stronger throat hit which is essential for your smooth transition. Some advanced models have additional features like sub-ohm tanks, variable voltage and variable temperature which make them very popular with experienced vapers looking for a light and discreet vaping devices. In addition, most e-cigs starters like pens produce large clouds and have longer-lasting batteries that can last you all day, though this depends on your vaping frequency.
Vape Mods
Vaping is an art that challenges you to improve your experiences and fun as you advance. Vape mods are advanced e-cigarettes that are designed to give you larger warmer clouds with pronounced flavours. They have stronger heating mechanisms, longer lasting battery power, larger tanks and temperature control capabilities giving you the ultimate moment. In addition, mods are compatible with all types of vape tanks allowing you to fully customize your vapour and flavour production. While they are superior in performance, they are complicated to operate. Improper operation can cause the coils to shot or the battery to explode. Brands like SMOK, Aspire, Innokin and Vaporesso are usually safe and have elaborate safety setting and manual to help you get the most out of your mod. But make sure to read the user manual and study your device beforehand.
Vape Tanks
We have a wide variety of vape tanks including sub-ohm tanks, clearomizers, Rebuildable Drip Atomizer (RDA) and Rebuildable Tank Atomizer (RTA) Tanks. Sub-ohm tanks work with low resistance coils to produce large clouds. Clearomizer tanks usually have a clear glass or plastic holding that allows you to see the level of your e-liquid. These are perfect for beginners so you can know when you need to refill. RTA and RTA are better suited for advanced users. They require you to build your own coils and wick. The only difference is that the RTA has an e-liquid holding chamber while the RDA requires you to manually drip the e-liquid on the coil as you vape. There are also tanks that have multiple-purposes allowing you to vape e-liquid, dry herb or CBD oils. Think about your vaping desires and device compatibility as you choose your tank. Most of the brands highlighted above for mods also make high-quality tanks.
Vape Coils
Vape coils are the devices that make vaper out of your e-liquid. Depending on the device you choose, vape coils come as disposables, detachable or built-in. Coils have either low heat resistance or high-heat resistance. This specific aspect is an integral part of your vaping experience. High heat resistance coils produce more pronounced flavours and cloud. Low resistance coils produce large clouds making them ideal for cloud chasers. It is important to note that coils tend to burn out quickly. You need to change them at least ones a week to avoid a burnt taste during vaping. If you use stock coils (these are coils that come pre-built and wicked), it's also advisable to purchase from the same brand of your mod or pen for maximum performance.
Enjoy a seamless vaping experience with the premium vape mods, e-cig starter kits, vape pens, tanks, coils, nicotine e-liquids, shortfill e-liquids and nicotine shots here at the Eliquid Boutique. Norwich is known for its serenity and medieval alleyways. Vaping here demands that you have the coolest most genuine devices in the market. At The Eliquid Boutique, we strive to deliver you just that. Vape with the best for the best!