The Eliquid Boutique: Best Vape Shop in Peterborough UK
Vaping is an exciting journey of trial and error. Sometimes you will get it right and enjoy the moment. Other times the devices are complicated to operate and the flavours are not hitting your sweet spots. As a new vaper, it can be tempting to switch back to conventional cigarettes. Don't quit yet. Most of these problems are caused by using poor quality vaping devices and e-liquids. Visit The Eliquid Boutique Peterborough for premium shortfill and nicotine e-liquids, vape mods, tanks, e-cigs and all vaping essentials you need for an ultimate vaping moment. All our products are from top-notch vape brands like SMOK, Vaporesso, Aspire, Innokin, Zenith and more, you are guaranteed on quality. The Eliquid Boutique strives to cater to every vaper whether you are a beginner or seasoned pro. You no longer have to be limited by the supplies in the local brick and mortar vape shops. Our products are updated weekly to ensure we include all the newest innovations in the market. Spin around our website to choose your favourite vape mods, tanks, e-cigs and e-liquids. Our customer care team will be delighted to discreetly packaging and delivery to your doorstep. Make The Eliquid Boutique your resident vape shop in Peterborough and enjoy free shipping offers on all orders over £50. Vaping is not complicated if you have the right partner walking with you all the way.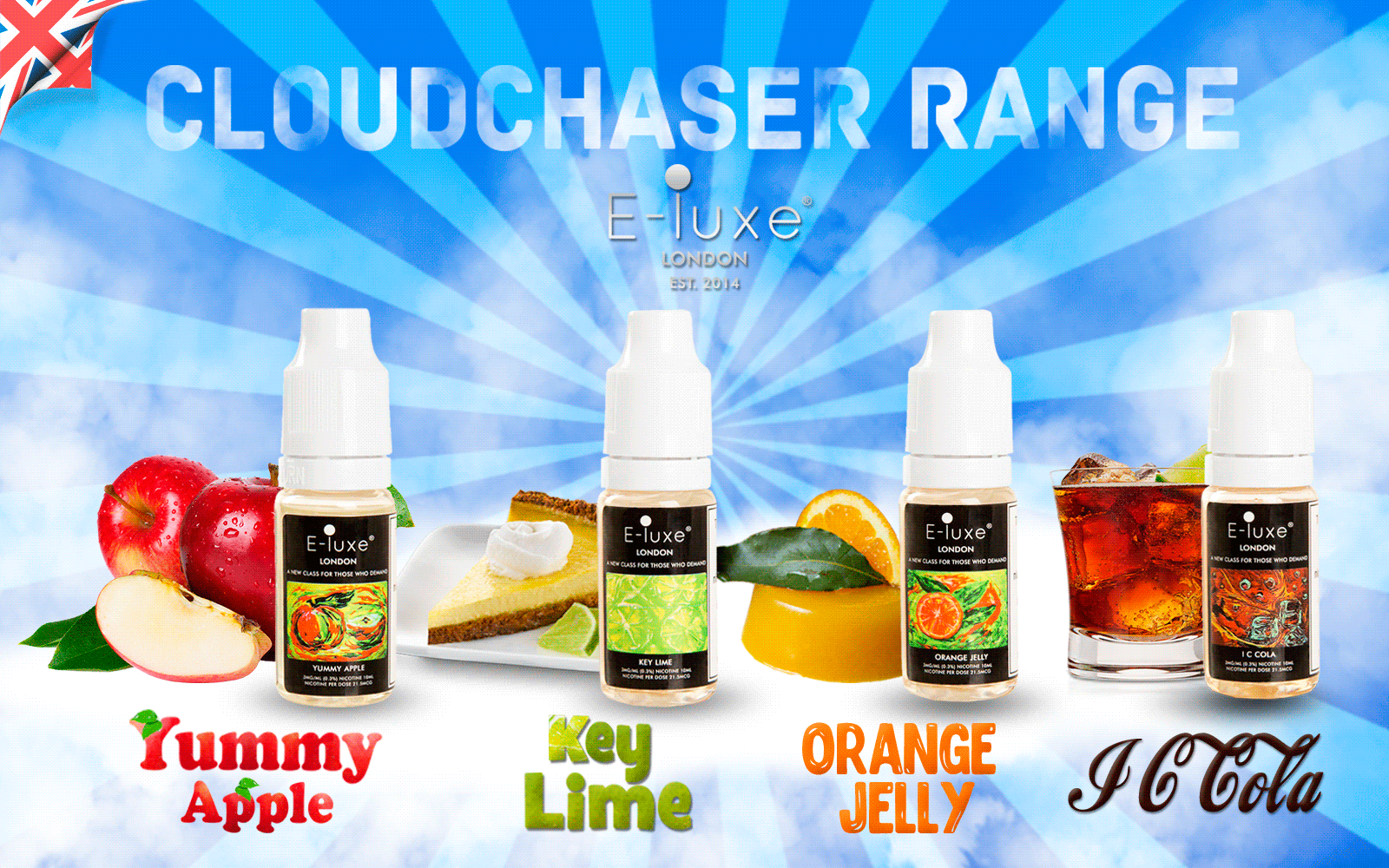 Vape with the latest Vaping Hardware and E-Liquids
E-Cigarettes Starter Kits
Our e-cigarettes strater kits consist of starter mods and vape pens. These devices are designed with easy to operate settings to be manageable for beginners. They come ready installed with charged batteries, clearomizers and coils. Advanced models now have adjustable airflows allowing you to customize your draws from mouth-to-lungs and direct-to-lungs. Some will also have variable voltage and temperature control settings. E-cig starter kits like the vape pens are small in size making them very popular with experienced vapers looking for discrete devices for out-of-home vaping.
Vape Mods
Vape mods are designed for large cloud and flavour production. To enhance your vaping experience, they are made with powerful heating capabilities and stronger batteries. They are also compatible with all types of tanks, allowing you to fully customise your vaping experience. Other common features that are quickly becoming standard on mods are variable voltage and temperature control. In addition, advanced models have touchscreen settings displays, Bluetooth compatibility, battery level notification, LED-powered colour changing displays among others. But these features vary greatly among manufacturers. Note that the technology and operating system of mods can be complicated. Be sure to read the user manual and study the device paying particular attention to the safety settings before use.
Vape Tanks
Vape tanks are the devices that hold the e-liquid. All vape tanks are usually detachable allowing for cleaning, refilling or replacement of parts like O-rings and rubber seals to prevent leakages. They come in different designs including sub-ohm tanks, clearomizers, rebuildable tank atomizers (RTA) and rebuildable drip atomizers (RDA). Each of these tanks will give you a unique experience. Clearomizers allow you to see the level of e-liquid in the tank. This makes them perfect for beginners as you can know when it's time to refill. On the other hand, sub-ohm tanks work with high wattage to produce large clouds and flavour. The RTA and RDA have customised coils and are known for massive cloud production. Most mods are compatible with all tanks, but starter mods and vape pens are selective. If you are a beginner, make sure to read your user manual to know which tanks work best with your device.
Vape Coils
The coil is the device that heats-up your e-juices into an inhalable vapour. Vape coils come in different sizes and features. Coils are either of high heat resistance or low heat resistance, although the range of resistance varies among the categories. High resistance coils produce more pronounced flavour while low resistance coils produce more vapour. However, there are manufacturers like SMOK and Aspire who have mastered technology combining massive cloud and flavour production. Note that the wick burns out quickly. You need to change your coils at least once a week to avoid a burnt taste when vaping.
E-Liquids:
Shortfill and Nicotine Shots
The Eliquid Boutique stocks nicotine e-liquids, nicotine-free e-liquids and nicotine shots. They all come in different flavours and sizes. In respect to the TPD regulations, all e-liquids packed in containers more than 10ml are nicotine-free.
But you can buy shortfill e-liquids which have a space to fit nicotine shots. Simply mix up your desired nicotine strength. Most people choose this alternative as it is more convenient and cheaper.
E-liquids with Nicotine
You can also buy premixed nicotine e-liquids here at The Eliquid Boutique. Browse through our wide range of nicotine strengths and flavours to pick your all-day favourites.
3 Tips to Stop Your Wick from Burning to Quickly
The coils burn because of two things:
Not enough e-liquid in the tank during vaping
Not giving the wink enough time to re-soak between draws.
How to avoid burning the coils:
After installing your coils, make sure the wick is completely soaked with e-liquid before vaping. Fill in the tank to full capacity. Most coils have top and side opening where the wick is visible. Drip a few drops of e-liquids on the wicks to prime and soak them completely. You will also need to wait at least five minutes before vaping to give the wick time to absorb enough e-liquid.
As mentioned above, wicks burn out if there is no enough e-liquid in the tank and wicks. Chain vaping means that your draw intervals are too close and are not allowing the wick to re-saturate with e-juice between draws. Make sure to allow at least 3 to 5 minutes between puffs to allow the wick to absorb e-liquid. Also, ensure there is enough e-liquid in the tank.
Use an E-liquid with High PG Level
E-liquids with high levels of PG are thinner than those with high levels of vegetable glycerin. This means they get absorbed more quickly and will require less time to re-saturate the wink.
A burnt coil can ruin your vaping experience and cost you money. Make sure to use high-quality coils and take precaution to ensure your coils serve you to their maximum without compromising on your vaping experience.