SWEET AND SEDUCTIVE MY JUICY AFFAIR LUXURY E-LIQUID UK COLLECTION FOR CLOUD CHASERS AND CONNOISSEUR VAPERS
MY JUICY AFFAIR Luxury E-Liquid Collection was created for Vaping Connoisseurs, Cloud Chasers and Sub Ohmers who like to enjoy a quality and 'vapegasmic' vape. Unlike many other e-liquid flavours that you have tried, MY JUICY AFFAIR e-liquid is very moreish and has a complex yet light character.
QUALITY AND PERFECTION: MY JUICY AFFAIR LUXURY E-LIQUID UK COLLECTION IS MADE IN ENGLAND
MY JUICY AFFAIR Luxury E-Liquid UK Collection is skilfully handcrafted, steeped and bottled in small batches in our certified UK laboratory. At MY JUICY AFFAIR, we enforce very strict hygiene and health and safety standards to ensure supreme quality and more importantly, your safety. Our staff are highly trained in chemistry and e-liquid blending. Our E-liquid manufacturing laboratory is equipped with the state-of-the-art equipment to guarantee only the highest level of quality and a vapegasmic vape.
A SAFE JUICY AFFAIR
Every MY JUICY AFFAIR E-Liquid bottle carries a unique batch identification number, which allows us to ensure the highest standards of quality and traceability of ingredients to guarantee that your 'Juicy Affair' is safe. As a standard of good practice and our confidence in our E-liquid, MY JUICY AFFAIR e-liquid Collection is independently tested for harmful ingredients and the results are summarised in datasheets, which are available for public perusal. All our bottles are hermetically sealed and carry tamper and child proof caps to ensure your personal safety as well as that of small children.
WE ARE AT THE TOP OF OUR GAME
As a leading premium e liquid manufacturer UK, we make regular investments into our facilities, staff and production processes as a way of improving our brand and E-liquid Collection as well as setting high standards in the vaping industry. We constantly consult health experts and authorities in the vaping industry to make vaping safer as well as ensure higher standards of quality.
HIGH QUALITY BASE INGREDIENTS - E-LIQUID FLAVOURINGS, VG, PG AND NICOTINE
Our team of passionate vapers are constantly applying their wizardry to conjure up some of the most seductive flavours and combinations to produce indulgent and playful E-Liquid flavours. We only use the highest quality propylene glycol (PG), vegetable glycerine (VG) and nicotine to guarantee you a refined and satisfying vaping experience. We work tirelessly to ensure that each of bottle of our e-liquid is well-rounded in flavour and strength and at the same time pleasant to vape on a regular basis without becoming too overpowering or sickly. We work carefully to procure each every ingredient from different suppliers across the world, mostly Western Europe and USA, and balance the flavours and other ingredients in such a way as to ensure that every e-liquid bottle leaves you deeply infatuated with our flavours. All our e-liquid bottles contain at least six different ingredients from different manufacturers and complex flavour combinations to give our e-liquid multiple layers of flavour that intertwine together to produce a seductive and cloudy vape. Due to the quality of our ingredients and unique E-Liquid steeping process, our e-liquid Collection is suitable for both drippers and tank users. You will find that our E-Liquid Collection produces thick and sweet vapour clouds without sacrificing the quality of flavour.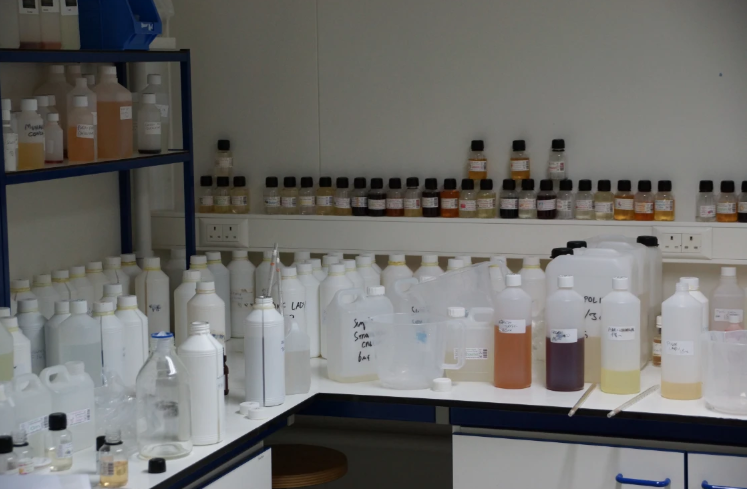 THE BRAND BEHIND MY JUICY AFFAIR LUXURY E-LIQUID UK COLLECTION
Vaping is inherently a very intimate, personal and "sexy" activity. Whenever we try new e-liquids, we either immediately fall in love with them and religiously remain faithful to them, hate them and stash the bottle away for a rainy day or at least pull a face an modestly say "I am not sure about this one" and instantly move on to the next e-liquid bottle. Vape liquid is similar to our personal human relationships, affairs or attractions. MY JUICY AFFAIR Signature E-liquid Collection was born out of this very idea. Our e-liquid Collection is not simply e-liquid, but rather a vaping experience. Our imaginative seductive female characters is a figment of our imagination and symbolise our subconscious attractions.
WELCOME TO MY JUICY AFFAIR VAPE FAMILY
We have visited many vaping exhibitions across the World, tried many interesting flavours and came up with an idea that vaping is more than blowing large clouds, it is a hobby that permeates every aspect of our lives. With this in mind, we have created MY JUICY AFFAIR Luxury E-Liquid UK Collection of seductive and capricious flavours that we hope to see in the cache of every connoisseur vaper.
VALUES AND CULTURE
As a leading premium e liquid manufacturer UK, at MY JUICY AFFAIR, we operate a culture of complete transparency and openness throughout every layer of our business, from manufacture to customer services. We purposefully go out of our way to independently test our e-liquid flavours to ensure that they comply with the highest standards of quality and safety. If an e-liquid is not safe, we will not produce it, it is that simple.
FOR VAPE SHOPS - PREMIUM ENGLISH E-LIQUID AT A COMPETITIVE PRICE
If you run a brick-and-mortar or an online vape shop in your area and would like to stock MY JUICY AFFAIR Luxury E-Liquid Collection, please contact us at info@theeliquidboutique.co.uk . We do not operate a minimum order quantity for our wholesale e-liquid orders because we want to make MY JUICY AFFAIR Premium E-Liquid Collection available to every vape store, no matter its size or budget. We are also very confident in our brand that we are almost certain that your vaping customers will enjoy it and come back for it. We strongly advise vape shop owners to place wholesale e-liquid orders in advance because MY JUICY AFFAIR e-liquid has a tendency to sell out fast. If you are based in the United Kingdom, United States or the EU, we will use a courier to deliver e-liquid to you. If you are based in Russia and CIS, we will put you in touch with our local e-liquid wholesaler. Stocking MY JUICY AFFAIR English E-Liquid Collection at your vape store is a great way to intrigue and excite your customers. Unfortunately, we do not send out free samples for company policy reason. You can, however, buy sample e-liquid at wholesale prices from our online vape shop. Simply contact us and we will provide you with a discount code that you should apply at checkout.
MADAM CRESSWELL PREMIUM UK E-LIQUID FROM MY JUICY AFFAIR COLLECTION
My Juicy Affair Premium E-Liquid Collection is presented to you by Madam Cresswell, a business woman of 17th century who knew exactly how to please. Today, Vaping Lizzie (Madam's name) realised that the world has changed, and so did our guilty pleasures. She recruited the best Ladies from within their respective fields and formed the most seductive vaping cortege of the 21st Century! Treat yourself to this one, you will certainly not regret it!
Madam Cresswell is a very well balanced and milky flavour that combines large and soft baked cookies, frothy cold milk, vanilla ice-cream and Kentucky Bourbon. Frothy Milk and Ice-cream on the inhale and a subtle cookie dough and bourbon layered with melting ice-cream on the exhale. This brilliant Premium UK E-Liquid Collection combines the flavours in complete harmony to achieve a complex flavour that will take you to one of the best New York Bars overlooking the illuminated towering skyline buzzing with life and energy. This flavour was invented by the My Juicy Affair founders whilst they were in New York. When the founders have tried one of the best bourbon milkshakes at a local bar, they asked "why doesn't UK have such awesome milkshakes?". Whilst the founders did not open up a bar serving Bourbon Cookie Frozen Milkshakes in the UK, they have created an excellent e-liquid flavour that will leave a real legacy in the vaping market.
Madam Cresswell Premium UK E-Liquid Collection is handcrafted by My Juicy Affair in small batches in cleanroom facilities to the highest standards of quality and compliance. My Juicy Affair use e-liquid flavourings and base ingredients (VG, PG and VG-based nicotine) from reputable companies from the UK and USA. My Juicy Affair Premium UK E-Liquid Collection is made by flavour mixologists with a discriminating flavour palette and steeped to perfection using several steeping methods to unlock and combine the flavours to achieve a vapegasmic and enjoyable vape. Madam Cresswell Premium UK E-Liquid comes in 30ml glass dropper bottles in a 70% VG and 30% PG ratio, which makes it ideal for Cloud Chasers, Drippers, Advanced E-Cigarettes and Connoisseur vapers who appreciate a unique and quality gourmet e-liquid.
PAMELA THE COILSTAR FROM MY JUICY AFFAIR BEST UK PREMIUM E LIQUID COLLECTION
BEST UK PREMIUM E LIQUID COLLECTION FROM MY JUICY AFFAIR
Pamela The Coilstar enjoyed her work life a little more than an average person, but not until she met Madam Cresswell, who introduced her to the vaping scene. Ever since this encounter, Pamela has begun to build coils like a pro and was soon noticed within the vaping society. Fame and recognition came later, nevertheless, she still takes occasional shifts at her old job.
A PERFECT RASPBERRY YOGHURT E-LIQUID FLAVOUR LIKE NO OTHER
You will have most probably tried a yoghurt flavour before. Forget all about it because this raspberry yoghurt flavour will blow you off your feet. This sweet and seductive flavour form the My Juicy Affair Premium E-Juice Collection uses flavourings from the USA and UK that complement each other seamlessly to produce a well-balanced and a very more-ish vape. The jam and tangy raspberry flavours complement the slightly sour yoghurt flavours to produce a perfect balance between sweet and tangy, whilst the light and creamy flavour helps to wrap up the flavours perfectly thus leaving you in complete awe and fascination as you exclaim "this flavour is so damn good" before you resume your vape.
Pamela The Coilstar from My Juicy Affair E-Liquid Collection is a sweet, creamy and refreshing raspberry yoghurt flavour. Sweet raspberry jam on the inhale with a light and slightly tangy yoghurt flavour on the exhale. This is a very complex and very moreish yoghurt flavour like no other that has already been described by many vapers as very "vapegasmic" (quite literally). Pamela The Coilstar Premium UK E-Liquid comes in 30ml glass dropper bottles and 70% VG and 30% PG proportions. Please note that with the implementation of the TPD, Pamela The Coilstar will only be available in 10ml plastic bottles whilst 30ml glass dropper bottles will still be available for customers outside the EU.
MY JUICY AFFAIR BEST UK PREMIUM E LIQUID COLLECTION
Pamela The Coilstar Best UK Premium E Liquid Collection is handcrafted in small batches in the UK by My Juicy Affair E-Liquid company to the highest standards of quality and compliance. Pamela The Coilstar is made from base ingredients and flavourings from the UK and USA to guarantee very complex and layered flavours for a vapegasmic and enjoyable vape. Pamela The Coilstar E-Liquid is steeped using several steeping methods to bring out the best of each flavour in the e-liquid and provide a flavoursome and vibrant vape. As the picture on the e-liquid bottle suggests, Pamela The Coilstar is an ideal premium UK e-liquid for Cloud Chasing, Advanced mechanical mods, dripping, sub tanks and connoisseur vapers who are constantly searching for new and exciting premium e-liquid flavours. Each bottle of this premium UK e-liquid is identified using a unique batch number to ensure full traceability of ingredients and guarantee the highest levels of quality and safety.