Go viral with our social media marketing packages
Secrets To Vape Shop Social Media Marketing
The internet itself has developed a lot since it was invented. It is seen as the hub of communication for the modern society, especially in the vaping community. The developments that have been witnessed over the last few years have made the technology stand in at the center of innovation due to its functionality for information dissemination.
Many companies have taken their products and services online to try and reach a wide market. A company that does not have a website today cannot be taken seriously. Sites are like the marketing team of the companies that never go to sleep.
And that is the reason why it important to optimize a website most appropriately. Online shops, in particular, know best the need for a well-optimized website for better sales. Vape shops, for instance, depending on the sites to drive the most desired traffic to their shops and generate sales.
Social media is the widest application of internet possibility. It has created changed the whole world into a small village as it continues to connect people from all over the globe. The modern generation has become dependent on social media for its global nature. Human socialization has taken a whole new twist due to the platform.
This is why Vape online shops have discovered the need to leverage social media as a marketing tool. With a well-optimized website and social presence, there is no limit to what one can achieve if they put in effort and focus.
Why is social media important for Vape Shops
Marketing is all about talking to people and selling. You can sell more to people that you know that those that you don't know, which is why marketers establish relationships first.
Social media is a platform for establishing relationships. If you compare the friends that people have on Facebook alone and in real like, Facebook wins. Someone could have more than 1000 friends on social media and have less than 5 in real life. The reasons are, social media gives a chance to people with like-mindedness to meet and discuss an issue that relates to their beliefs.
Such an opportunity is excellent for Vape marketers. They make relationships which turn into sales at the end of the day.
The only problem is, most marketers forget what social media is and engage in sales activities only instead of being social. It is essential that as a marketer, you use social media to establish the relationships you need then direct people to a well-optimized landing page.
Social media a global network, but it does not automatically generate the traffic for you. If you use it effectively, you can far, and the benefits are immense.
To begin with, you will have to invest seriously in the platform. You can easily grow in fame using viral with social signals, but those signals come from somewhere. The content you give to your followers in the number one generator of social signals.
Social signals show how popular you are on the internet. New customers will be attracted to your popularity because the number of people following you shows that you have great services. Getting as many likes, shares and comments on Facebook or Twitter is, therefore, a priority for everyone.
Content carries the weight when it comes to generating these signals. Give people attractive content without focusing so much on the selling. The best content is one that highlights/ reveals a problem that your consumers may have a offers a solution.
Google and other search engines use social signals to rank pages today. The search engines are known to give internet users what that they want, which is why they reward the most popular website.
So if you have been wondering why you need social media to market you Vape shop, there you have it. It is all about sharing information and increasing the popularity of your website. There is more to this though……
You will need to select the best platform for your Vape Shop Social Media Marketing
It all begins with the platform that you choose. Some platforms are best suited to a particular niche than others. You need to identify one that more workable for you. Now every platform will have the ability to serve you the way you would expect.
Luckily, several service providers have come up to make your marketing campaign much easier and rewarding. If you get a good partner and invest effectively in them, it will be of great benefit to you.
You can be offered with wonderful social media packages that connect you directly to the market. It does not even matter the platforms you are most familiar with. As long as you are subscribed to the social platforms, the package applications will do everything else for you.
Consider the following packages from The Eliquid Boutique for Vape business
Instagram Vape Shop Social Media Marketing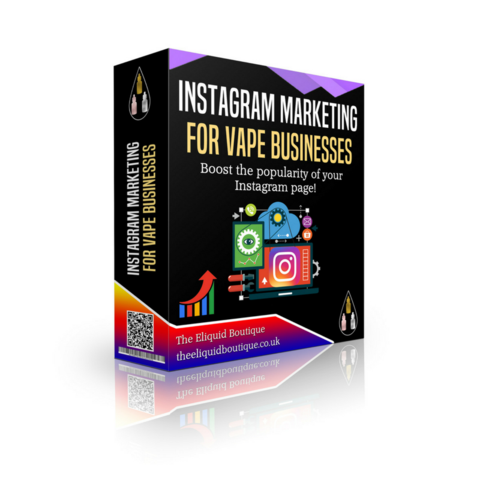 Instagram is a platform that is growing so much in popularity among the vaping communities. There are hundreds of hand checks, large Vape clouds among other things being shared every day. You will not miss familiar Hashtags like #vapelyfe among others.
The Instagram package helps Vape businesses to get IG post likes which boosts their reputation as well as financial status.
Facebook Vape Shop Social Media Marketing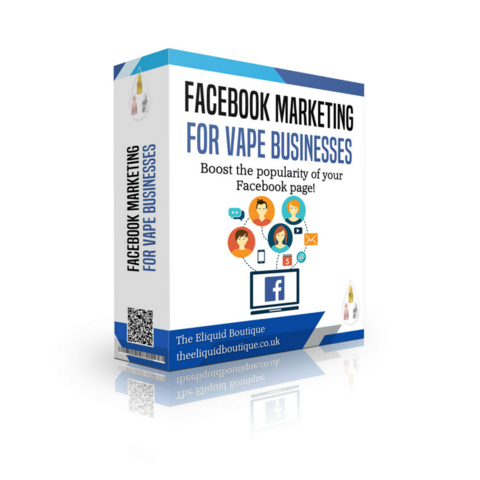 Facebook is the most common social platform in the world today. It is not easy however to get Facebook likes and shares because Facebook has banned Vape advertising. Even so, the signal continues to hold a vital part in building a reputation.
These packages offer you a chance to build Facebook post likes and other signals in the most natural way. You don't have to strain.
Twitter Vape Shop Social Media Marketing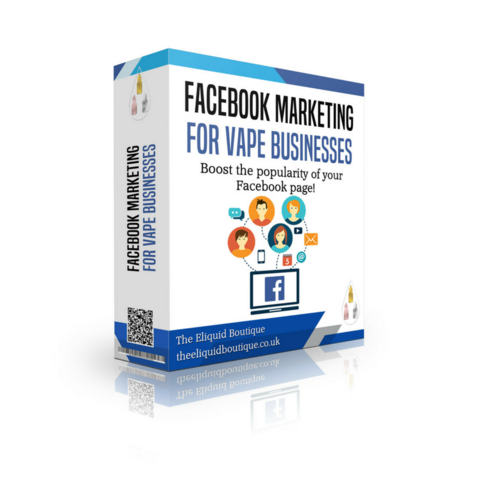 Getting a twitter account is not hard. The issue is getting Retweets and Favorites. These are the signals that matter the most as twitter is a social platform many people use to access the popularity of a Vape shop. This means you should not miss on a chance to acquire this package.
Marketing is an investment, and this is one of the best decisions one can make to boost their Vape shop's social presence.