SQUARE 47 PREMIUM UK E-LIQUID COLLECTION FOR DRIPPING, CLOUD CHASING AND CONNOISSEUR VAPERS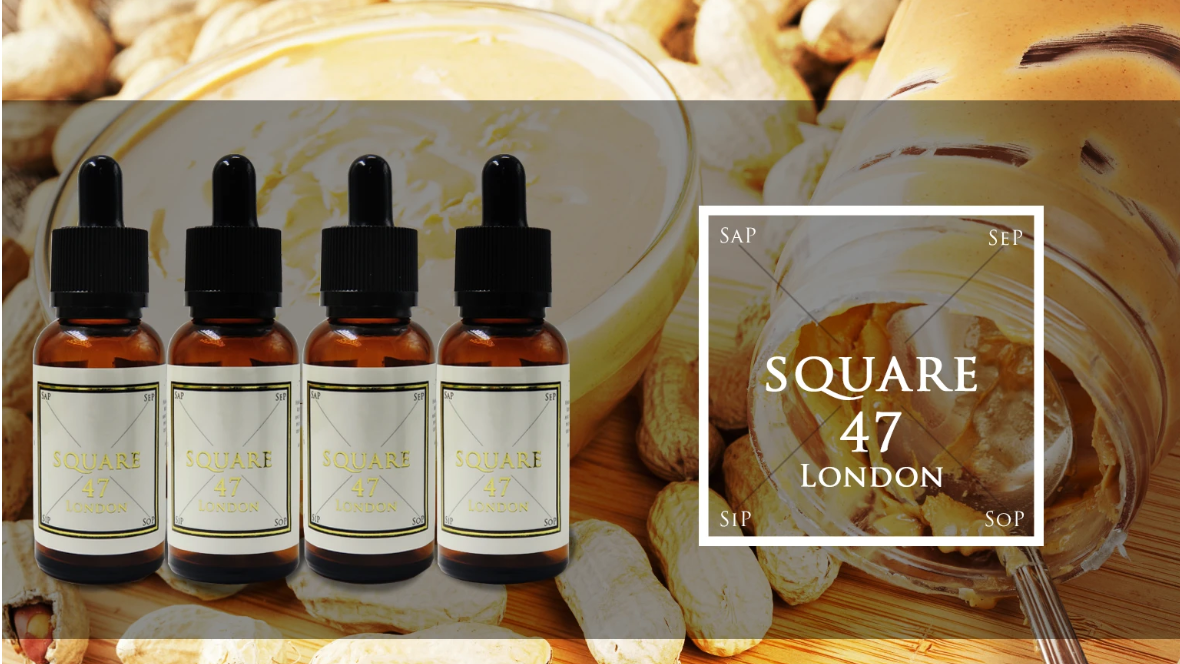 Welcome to SQUARE 47 Premium UK E-Liquid Collection! SQUARE 47 Exclusive Eliquid Collection is designed with help from our previous Celebrity Clients to bring you an indulgent and glamorous vaping experience. Following a lot of hard work and having set the bar for our Eliquid Collection very high, we are finally proud to unveil our Exclusive SQUARE 47 Eliquid Collection.
THE STORY: CELEBRITY INSPIRED E-LIQUID
Our Glamorous SQUARE 47 Premium UK E-Liquid Collection was born out of Eastern Ray London, our sister Celebrity Events Planning Company based in London. We regularly cater and provide exclusive Shisha Pipe Hire and other associated services to prestigious events such as Celebrity Parties, Mogul Weddings and Birthdays, Corporate Events and Birthdays. By catering for this affluent clientele during our existence, we have gotten to know our clientele's sophisticated habits, tastes and preferences. With the advancement of vaping and an increased demand for eliquid and associated vaping products from our vaping clients, we have pooled our clientele together consisting of individuals such as World-Stage Celebrities, Middle Eastern Tycoons, Famous Sporting Figures, A Middle Eastern Royal Family to develop an Exclusive E-Liquid Collection based around their tastes and preferences, which is sure to satisfy even the most discriminating vapers. This saw the beginning of Square 47 Eliquid Collection.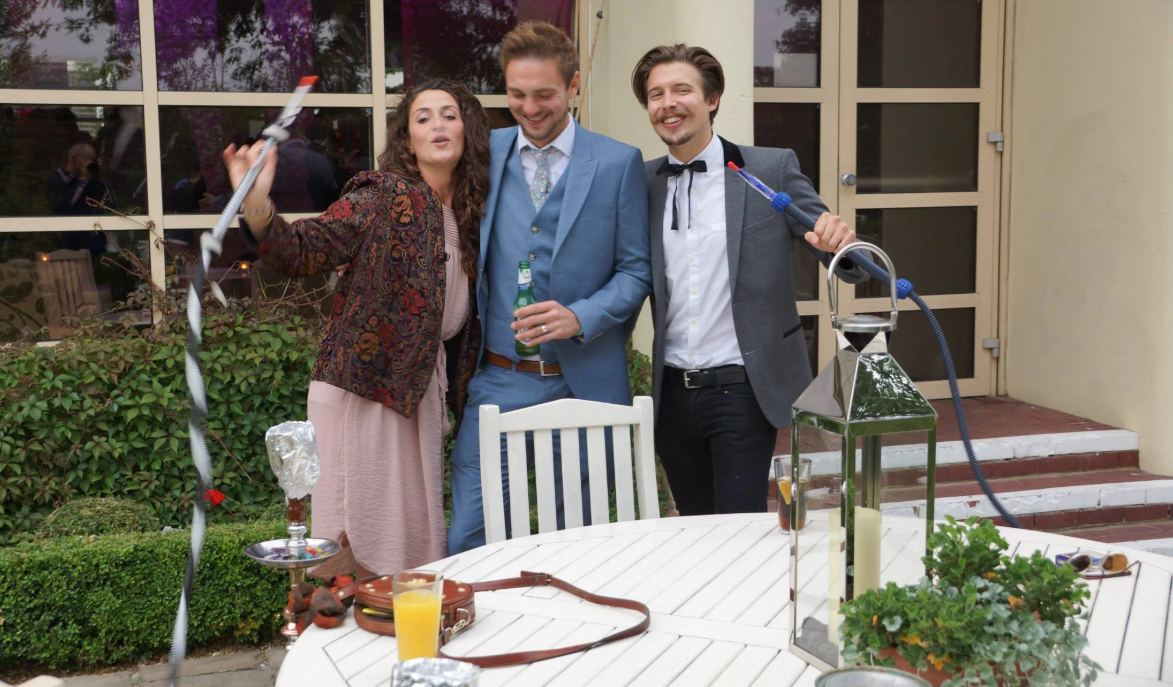 VAPE BRAND: THE SQUARE OF OPPOSITION
SQUARE 47 brand is mostly built on close collaboration with our clients coming from different cultures and settings as diverse as Middle East and Russia and USA and the UK. Our e-liquid Collection is not a mere cacophony of arbitrary flavour pallets picked out from the internet. Instead, our e-liquid Collection is an amalgamation of refined tastes and preferences of our clients from different cultures and backgrounds, which makes SQUARE 47 e-liquid Collection truly unique. The SQUARE 47 logo is meant to represent many beautiful squares that we see in West London, particularly Chelsea and Kensington. These squares are filled with fascinating history and beautiful architecture dating back many hundreds of years. In the same way, our SQUARE 47 E-Liquid Collection is made using sophisticated and complex flavour combinations. Welcome to SQUARE 47, the square for sophisticated vapers.
QUALITY: QUALITY AND SAFE INGREDIENTS
Our e-liquid Collection is identifiable by unique batch numbers to ensure full traceability of ingredients and guarantee unparalleled quality. Each bottle of SQUARE 47 e-liquid is bottled in glass bottles with childproof and tamper proof caps to protect you and your children. We constantly enforce our robust health and safety and quality procedures to ensure that all our e-liquid is produced in hygienic laboratory conditions and to the highest standards of quality. Each and every SQUARE 47 flavour is independently tested to give a breakdown of all our e-liquid ingredients because we are confident about the quality of our e liquid.
EXCELLENCE: HANDCRAFTED, BOTTLED AND STEEPED TO PERFECTION
SQUARE 47 e-liquid Collection is handcrafted in small batches in our e-liquid manufacturing facilities in England. All our base ingredients for producing SQUARE 47 e liquid Collection are procured only from our most trusted suppliers from the UK, USA and Western Europe. To produce each bottle of our Signature Eliquid, we use up to fifteen different suppliers and even up to five different variations of a single flavour in order to produce perfect flavour combinations until our clients are happy with them. Our E-Liquid Collection is made in our accredited laboratory facilities in England using the state-of-the-art equipment and qualified and highly trained staff. Our innovative eliquid production methods allow us to ensure that each bottle of our eliquid is produced to the highest standards of quality. Our unique steeping methods allow us to create complex eliquid combinations and marry the flavours in such a way that produces several layers of flavour that overlap in complete harmony to produce an indulgent vaping experience.
SQUARE 47 PREMIUM UK E-LIQUID COLLECTION AT YOUR VAPE SHOP
If you like the SQUARE 47 e-liquid brand and would like to see it at your vape shop, simply contact us at info@theeliquidboutique.co.uk. We regularly supply SQUARE 47 e-liquid to brick-and-mortar as well as online vape shops in the United Kingdom, United States, Australia, South Africa, France, Russia and other countries. We want to make SQUARE 47 e-liquid collection accessible to every vape shop and for this reason, we do not have minimum order quantities and you can buy as many bottles as you can sell. In fact, we do not need minimum order quantities as we are convinced that SQUARE 47 Luxury E-Liquid Collection is truly vapegasmic and will be your best seller. We encourage all vape shops to place orders with us in advance since our stock has a tendency to sell out very quickly. If you would like a sample, you are welcome to order it at a wholesale price from our website. Simply contact us for your discount code and your vape shop details. We deliver our SQUARE 47 English E-Liquid Collection across Europe using reliable and fast couriers. If you would like to order from Russia and CIS countries, please contact us first and we will put you in touch with our e-liquid wholesaler in Russia.
SQUARE 47 AMERICAN DREAM PREMIUM E-LIQUID UK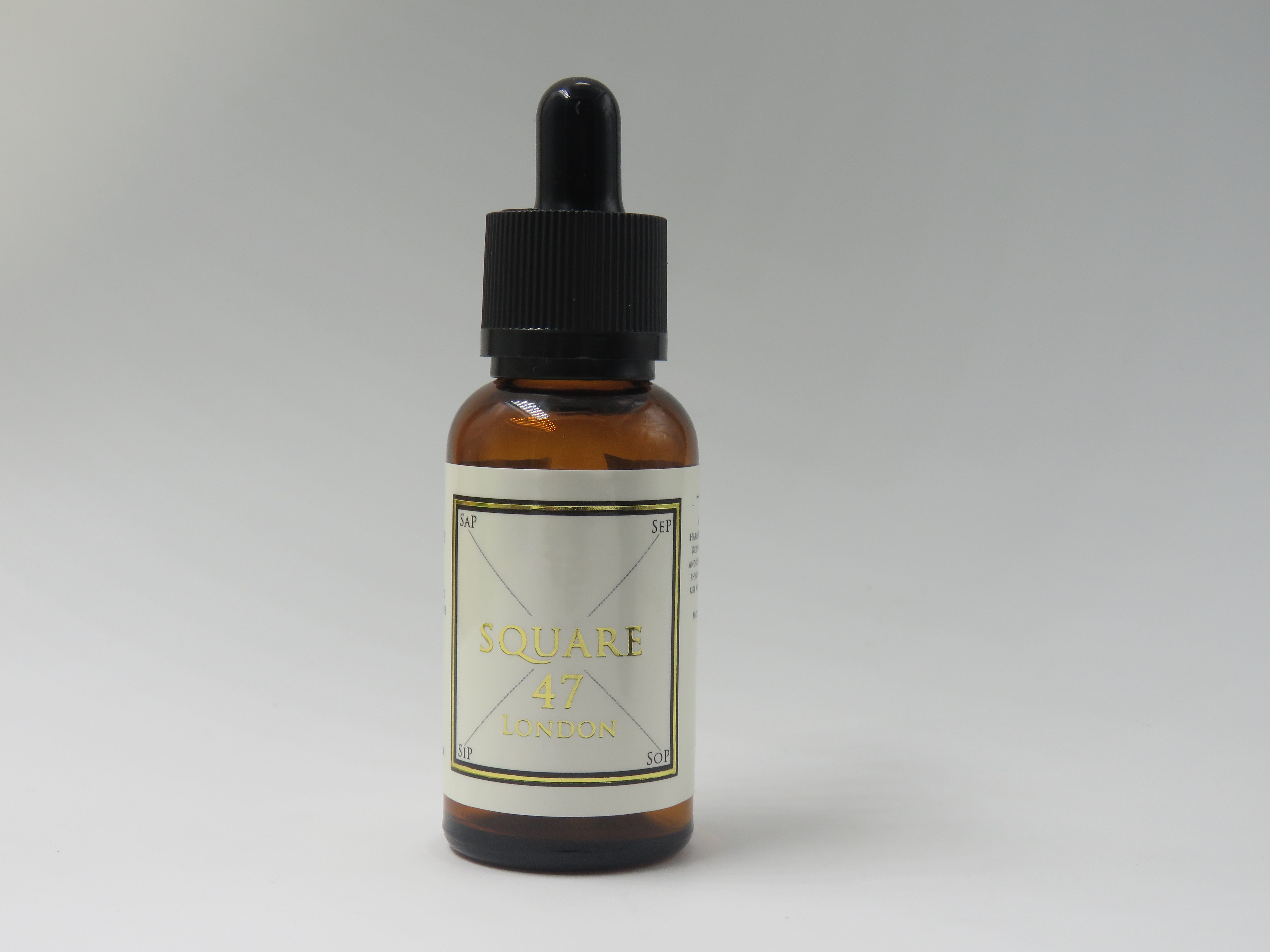 American Dream by Square 47 Premium E-Liquid UK Collection is inspired by peanut butter cup sweets from the United States that the Square 47 founders have tried whilst on their trip to New York. A rich milk chocolate flavour with salted caramel on the inhale and a creamy and sweet peanut butter and hazelnut flavour on the exhale. American Dream e-liquid strikes a perfect balance between the flavours to achieve a vape that is very similar to the US Peanut Butter Cups. Square 47 Premium E-Liquid UK is especially renowned for its quality and a focus on one of our favourite sweets. This premium e-liquid flavour is ideal for vapers who enjoy complex, rich and indulgent flavours. American Dream by Square 47 Premium E-Liquid comes in 70% VG and 30% PG content, which makes it especially suitable for cloudchasers, subohmers, advanced vaping devices and vapers who appreciate gourmet flavours.
Square 47 Premium E-Liquid UK is handcrafted in small batches using UK sourced base ingredients and flavourings to produce a quality and one-of-a-kind vape. During the development process of this premium e-liquid flavour, Square 47 worked in collaboration with Eastern Ray London's Celebrity and Royal Family clients to achieve a very sophisticated and complex e-liquid flavour that reflects the different taste buds of a prestigious and diverse client base.
By placing an order at our online vape shop, you expressly agree to be bound by our terms and conditions.