The Landscape Of Local Vape Shop SEO In 2020
There is no doubt anymore today that Vape shops are thriving. One of the contributing factors is the fact that cannabis has been legalized in many states across the globe. The importance of marijuana has been established both in the medical and recreational activities making it grow quite high in demand.
And as one could expect, the demand for smoking pipes, accessories and apparel has increased in demand. Consequently, localized sales have boomed, not to mention how much competition has increased as well.
If you walk in many cities, you will not miss finding a bunch of Vape shops in a single location. There are even a lot more in neighboring regions. Then there are websites for drop-shipping which have taken over the online community.
The biggest question, however, is how these shops set themselves apart? How they can maintain a difference with their competition at all levels. It is very hard to tell which shop might be carrying the highest quality among all of them.
The simplest answer is local SEO. Those shops that are utilizing local SEO strategy have been able to get more reviews and established a better understanding of better review accumulation strategies. They use listings to entice their customers with high-quality images of what they are offering at the front desk.
But again, there are shops located in areas without a massive population. If you are in such areas, how do you get the traffic you so desire? Obviously, there will be a struggle to achieve this especially when the matter is made worse with a great deal of competition.
In this regions too, the solution remains local SEO as it will still give them the ability to achieve enough traffic. Local SEO will get customers walking to your door, especially those customers that wouldn't easily see the shop from the streets.
2020, in particular, has seen a new chapter opened in the local SEO optimization strategies. There is so much to learn and what might have worked the previous year could be irrelevant today though few techniques might still work.
It is essential to stay ahead of the competition if you want to witness great success, make it your point of focus to optimize locally. The following are some of the ideas that are set to work this year.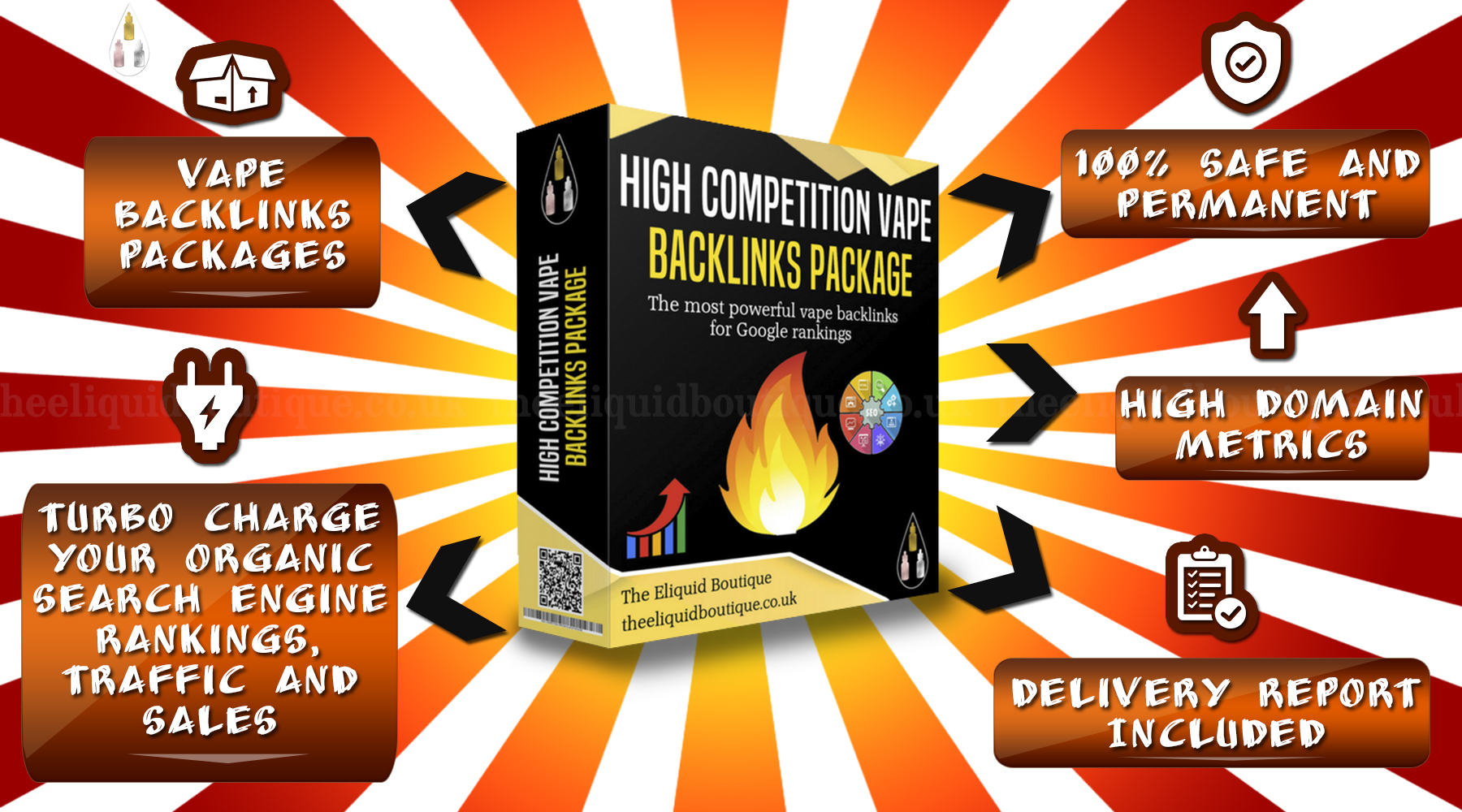 Google-My-Business is Great for Brick-and-Mortar Vape Shops
To succeed in local SEO, the first step is to create a Google-My-Business listing. And that is not just enough even; you will have to build it most appropriately.
A GMB is very important because it puts you in the Local Google Pack and user search. People will find you with ease whenever they search for you on the internet.
To let it work better for you, you must optimize it well. It is essential that you fill out your profile by putting in all your business information so your customers will identify your business with ease. The goal here is to provide as much information as possible. Information is power, and it will generate the desired traffic for you if you make it helpful enough.
After this, you don't have just to leave it hanging them. You must keep an eye on your listing and follow up on any development. There is a button that says "suggest an edit" which allows anyone to edit it. It is therefore crucial that you check your listing a few times everyone for anything out of the ordinary.
Vape Shop SEO: On-page optimization
One of the biggest mistakes many made in the past was to assume the on-page optimization. Today, the aspect is very important. In essence, it is crucial to optimize titles and meta-descriptions. And this includes the name of your shop and product description plus the city you are operating from.
You should also increase the loading times of your pages. No one likes slow loading pages, which means you must consider your web hosting service carefully. Then your address details must be made very clear; the contact information should be easy to find. Don't forget to include a location map; people want to find you.
Generating reviews for your Vape Shop
There are many benefits to generating reviews on Google and third-party sites for local Vape shops. To begin with, Google rewards websites that seem to give users what they want. The reviews show this and can help increase the ranking of your website.
Reviews act as a signal to your search engine that you are offering the best quality to internet users. Since search engines also need to make money, they will want to give users proper information to encourage them.
If therefore you give your users the best quality and receive a lot of reviews, search engines will find your website more useful. You get rewarded for this by receiving a higher ranking.
Reviews have a direct impact on the reputation of your shop. People trust what other people say more than they do for your advertising messages.
Responding to and avoid negative reviews
Practice that is set to work quite effectively is responding to your customers. There are those who might want to establish a conversation, check your social media from time to time.
And then there are negative reviews that can destroy your reputation. Do not let them alone. Make sure that you react to them. Customer service issues are one of the main cause of such, make sure you avoid anything abnormal.
Vape Backlink Building is Great for Ranking Your Vape Shop On Google
Building links is a perfect way to optimize your local Vape shop. This includes getting local news sources and online publications.
Submission of your vape shop to directories
Directory submissions are an old school practice. However, some of the things that worked in the past are also coming back to boost businesses. If you submit your business to relevant directories, you can be listed in thousands of places which help you grow in popularity.
Yelp is one of the best-known directories that help businesses appear higher in search engines. You can also benefit from listing your business to niche directories.
In summary, the best way to achieve local Vape shop SEO, 2020 is to stay alert for changing trends.